The Least Frightening Sports Mascots
September 23, 2012
A team mascot is supposed to strike fear in the hearts of your opponents. It could be a ferocious animal, like a tiger, or a tough person, like a Viking. Or, if having a legitimate, at least somewhat scary symbol for your team is not what you are going for, try one of these unintimidating mascots.

#4. Delta State University's Fighting Okra

Let that sink in. A flowing plant is gearing up to fight you. For those of you not familiar with this institution, Delta State is a public college in Cleveland, Mississippi. They used the 'Statesmen' as their mascot (after an old state representative) until the 1980s, when some baseball players decided that nobody is afraid of a 'Statesman' and that they needed something 'mean and green.' A pitcher said that okra was green and tough, and so the mascot was changed from the Statesmen to the more menacing-sounding okra. You read that right. This is a school that knows the malevolence of green, pod-shaped vegetables.

#3. The Key School Obezags

Although none of the aforementioned sports mascots are particularly threatening, they can still be thrown at you or move towards you. This is not the case with the Obezag.
Obezag is nothing more than a less-than-clever anagram for gazebo, which are supposedly prevalent on the campus of this K-12 school in Maryland. However, no one knows what an Obezag looks like. One can attribute this to the fact that they do not exist.

#2. The University of California-Santa Cruz's Banana Slugs

Some schools may use terrible mascots, but out of them, UC Santa Cruz probably has the most pride for theirs. Even after the chancellor fought to change the mascot to the 'sea lions,' the students continued to root for the slugs, even after crews painted a sea lion of the gym floor. Eventually, the students got their way.
A banana slug is, as you might assume, a slug that slightly resembles a banana (due to its yellow color). This type of slug only eats certain fungi and dead plant material/leaves. So if you want to scare off any teams named the Fighting Mushrooms or The Dead Leaves, look no further than University of California, Santa Cruz.

#1: King Faisal Babies

To find the absolute least scary team name, you must look to the other side of the Earth. The Babies are a soccer team that participates in Ghana Premier League's Poly Tank Division One. Why would someone name this soccer club the "Babies"? Perhaps they wanted to lull opposing teams into a false sense of security, or named themselves after infants as a weird joke. At least, unlike the other mascots, babies can do more than just grow and eat. Right?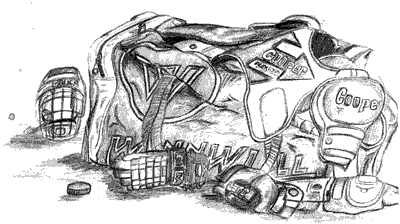 © by Casey C., Rockport, ME