The Daddy Caddies
November 18, 2010
The Daddy Caddies

The Starburst Junior Golf Classic held every summer in Waco, Texas is supposed to be for the young golfers of tomorrow . It is or it could be a teaching moment for each one to learn rules, regulations, distances, independent judgments, and many other life skills on the golf course. But what exists is quite the contraire. There is a problem here that I see. But wait, please don't think the kids are the problem. No, the problem is daddy. The problem is the "Daddy Caddy."

Official caddies of the tournament are identified by the PGA- style caddy bib bearing the name of the player. Caddies are supposed to be there for tips of the game and encouragement. The term "tips" is greatly stretched. Let me set the scene as I have witnessed it. You've got daddy in his top of the line polo shorts, of course, matching polo shirt, his PGA caddy bib sporting the name in big, bold, capital letters. We can't leave out his break away sunglasses, product supported cap, and sun tanned neck. Buckled to his waist is the handy dandy fanny pack that contains extra sun block, tees, healthy energy bars, and the very significant emergency toilet paper! There is more! Daddy Caddy is carrying on his back $2, 000 worth of the latest and newest line of clubs. Yes, Daddy Caddy has it all by dang. Sorry, there is more. Daddy Caddy has prepared a small cooler in which you will see hydrating fluids both for himself and his son to endure the 108 degree Waco summer heat index.

Everyone arrives at least an hour and half early. The pre-round routine is supposed to get the golfers relaxed and ready for a good first round. This pre-round routine is anything but relaxed! The Daddy Caddies are madly, anxiously, in a panic running around grabbing score cards and barking orders to everyone. As a player watching all this it only fills your mind with things you would like to say to these people. These Daddy Caddies even see the need to bark a rule violation at you if you accidentally step into their son's putting line on the practice green…yes, practice green. We haven't even gotten to the actual game green! Did you mark your balls right well within regulation rules? Do you have regulation cleats? It's amazing how these dads will take a kid's tournament and turn it into the chance to be the biggest jerk over the smallest things. No one talks back to them because the Daddy Caddies pay the bills…. $200.00 entry fee!

When you meet your group at the first tee they make their judgment right when you walk up. In contrast, I will tell you my "look" and approach to this tournament. First, my dad works many hours a week. I travel with my mom. Yes, my mom is my caddy. She is great .and we have a million laughs, but she knows nothing about golf. She does know clubs, distances, or lies. She does insist on sun block. It gets worse. My 80 year old grandmother goes too. She is shall we say age opinionated. She also has to drive her own golf car. Dangerously driving my I add. When we witnessed a father, Daddy Caddy, actually take the correct club, make the stance, and then slowly allow the son to step into his footsteps to take the shot, my grandmother asked, "Who is hitting that ball??" The Daddy Caddy did it all but hit the ball! However, golf is a quiet game, except for 80 year old grandmothers. PS I have the only one at the tournament!

In conclusion, I play the tournament. I make my own mistakes and learn from them. There are plenty of moments to share with dad. This is called a "junior" tournament. So let "junior" play it! In the school tournaments, no dad is allowed to mark the stance or choose the right club for the distance. I don't win, but I do play the game myself.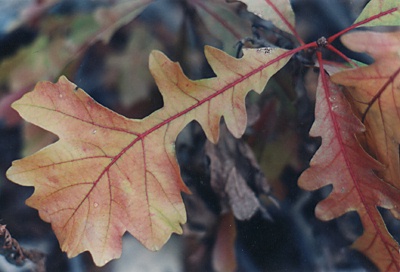 © Allison S., Eau Claire, WI