Love, Simon: Seeing the Hero in Yourself
April 9, 2018
I'd never really seen myself in a movie before.
It was one of those things as a gay kid that you just sort of expect to miss—you'll never be able to relate to that part of a lead role.
I was wrong.
When I saw the first preview for Love, Simon, I could feel my heart thumping in my chest.
Is this really happening?
Then my next thought was, Will I ever be able to see this?
I wasn't closeted, but the idea of telling my mom I was going to see this movie made my stomach turn.  I don't know exactly why. I didn't even really expect her to say no. I just kind of expected her to roll her eyes and sigh.
So I dismissed the idea of going.
Then the media blew up about this movie.
Everyone seemed to be talking about it—yearning for clips, reading the book over and over.
So I took a shot in the dark.
I bought the book. It's emblazoned on the title. "Simon Vs the Homosapien Agenda." My mom asked what it was and I told her. I told her it's the book for that new movie coming out. Her response was,
"Oh. Cool."
No matter how accepting your parents are, after being closeted for a while, it's hard to adjust to the idea of acceptance—especially if, like me, you were prepared for rejection.
I read the book in two large chunks—the first hundred pages the day I got it, the rest a day later. I loved it.
Step two was finding someone to go to the movie with.
I knew I didn't want to go alone. I hate going to the movies alone. I don't know why, it's just one of those things I can't stand.
So I figured I'd ask one of my LGBT friends. I have a couple, most are just acquaintances, but they probably wanted to see it too.
But then something unexpected happened.
My mother offered to go with me.
I hadn't even considered asking her—I knew she was okay with me being gay, but I still figured a movie about two boys in love would make her uncomfortable. I understood that.
But she said she wanted to. When I mentioned my concern, she laughed and said she'd watched "Brokeback Mountain." It made me laugh.
So a week later, we were really going to go. I put on a T-shirt which inadvertently had the colors of the Bi flag, and a sweatshirt with a rainbow my sister had sown on, and a little rainbow bracelet.
I'd never even worn that many colors before.
And suddenly got this really full feeling—like I was actually going to do this—go out in rainbow in public and go see a movie with a gay protagonist.
And it didn't seem like it should be a big deal, but it was. It was because I was celebrating a part of me I'd never felt proud of before. And it was normal. No one judged me. No one looked at me funny when I asked for the tickets.
And the movie was everything I expected and more.
The characters were just as funny and relateable and touching as in the book. And I got to see myself—I got to see me in it, in every worry and fear and hope in the main character's mind.
And in the end, me and my mother both ended up crying. But in a good way.
So if anyone ever says representation isn't important, or that LGBT/POC/female leads are political correctness gone too far, just remember we're out here. We exist and we want to be the hero sometimes too.
It's little things that make people learn to love accept who they are.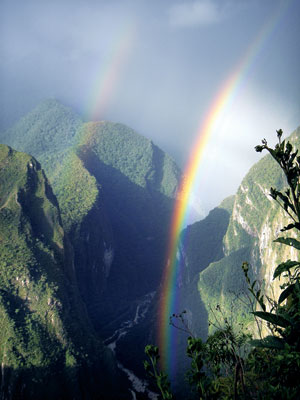 © Benjamin C., E. Norwich, NY