Not Pity
September 3, 2017
What did you just say? You wouldn't dare repeat that, would you? To your best friend?  Disgusting. I can't believe you'd hurl that word at me. Do you really think I am so heartless?
Pity.

Pity is for physical, animal pain. Pity is for the dog kicked by its owner, for the girlfriend beaten black and blue, for the man sleeping on the street under hail and rain. Pity is sickening. Pity means there is nothing left to lose. Pity is a sign of rock bottom suffering.
That is not what has happened here. You are not only in pain; you are hurting. Your wounds don't leave scars on your arms or bruises on your legs, but they are just as plain to see. The slash through your heart bleeds through your skin to the world, and the ache within you reverberates through the streets as you pass by. When you talk, I hear notes in your voice that a musician couldn't play without tears in his eyes, yet you hold everything inside your cocoon of misery. When there's a fork in the road, you take it and don't look back, even as you slip, crawl, drown in quicksand. Sometimes, you forget that forks can stab straight through the flesh.
You're allowed to hate his guts. You have every right to scream until your voice is gone, to pound your fists through layers and layers of pillow stuffing, to kick dents into the stone wall until you cannot feel your toes. Do it. Feel something, completely and utterly, and let it consume you for once.
A low flame will simmer and smolder forever. But wildfires burn to ashes. Eventually, even the last wisps of smoke bid adieu.
You don't always have to be so brave.
Feel my embrace absorbing your fear, your desperation, your terror and your shame. Let me take one side of your burden. Let me crumble with you as the hurt blinds and defeats you, taking your bulletproof walls down. Allow me to understand your terror of the future, extend to me the ravaged soul of your past, and lend me the regret of everything you have become.
Trust me. With you. Trust me with you. I love you.
This is not pity; it's love. Compassion and empathy, commiseration and humanity, that is love, plain and simple, and don't you dare try to degrade my aching heart by slandering it as pity. When I say my heart hurts for you, I mean that my soul wants to break out of my body and fly to yours, to comfort you in your grief, to stand beside you as you throw darts of accusation toward the bull's eye of the universe. Aim for the sun and hit the falling stars. Dash a comet's tail into a billion slivers of icy fury and let them scatter in the abyss. Whatever you do, I want to be there with you.
I love you.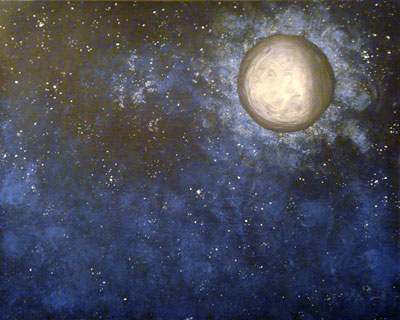 © Allison H., Vancouver, WA