Chaos and Confusion
December 21, 2016
As soon as we walk in the door, chaos started. All I saw was a blur of legs kicking and punches being swung. I stepped back, not wanting to get involved when I heard my sister, Pepper, scream as my mother pushed her into the door handle. I grabbed my mother's arm and yanked her away from Pepper and pushed her against the wall. I screamed,

"Mom! Get away from her and I swear! If you touch her again I am going to call DCF on you like a should have a long time ago!" I let go of her arm and grabbed Peppers arm and pulled her up and pulled her along the hall to her bedroom. I went back out to get Pepper an ice pack when my mom shoved me up against the wall like I did to her and said,

"Don't you DARE to that to me again or your head is gonna be part of this wall!" I smirked and pushed her away and grabbed Pepper an ice pack. I sat in my room for about an hour and then, my mom came in again. She looked at me and said loudly,

"Why do you stand up for Pepper when you know she was in the wrong? I have always been there for you, unlike your father. At this point, I wish I was the one that left you. Would you be happy then?" That is when I snapped. Everything that I had refrained from telling her in the past just came pouring out like a whirlpool that had been growing inside me for so long and with every word, my anger grew. I had told her how I hated her wife, Lisa, and that I could never think of someone as mean as Lisa as my "mother". I told her that all she ever did was agree with Lisa, even if she knew it was wrong. I told her how I didn't want to move with Lisa because Lisa was in the Military and her 4 year term here was up. The final thing was a question for my mom.

"Mom, you know how you have been in three relationships right? One of which you are in now. But, the first two, they both broke up with you. Has it ever occurred to you that maybe your the problem? I wouldn't be surprised if yours and Lisa's relationship falls apart too," I said with a questioning and mocking tone. That shut her up for a while, and so it went. I sat in my room for hours till the point where it was 10:00pm. Then, my mom came in and tried to give me a kiss goodnight, but I walked out of my bedroom and into Pepper's where I sat there and gave her some good ideas for her story. I walked back to my room and sat there drawing, reading, coloring...anything to get my mind off of what might unfold the next morning when Lisa came home from work. I had so many feelings inside. Hurt, sadness, hate, nervousness, and the feeling I least expected to feel at that time. That feeling was confusion. I was so confused on why I acted how I did, why I said the things I did, and why I asked that question and if I actually did believe it. Then, I cried. Not like a sob, just silent crying. Crying and crying and crying. Everything I had kept in from my girlfriend breaking up with me to this current fight. I cried myself to sleep that night and the two nights after. Chaos and confusion.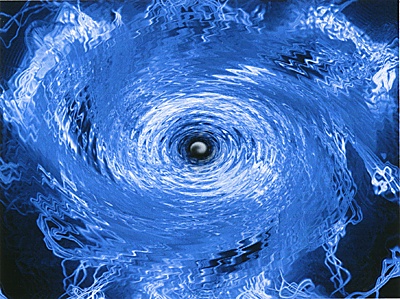 © Alex D., Phoenix, AZ