Sacramento, My Home
December 8, 2016
My Sacramento is the scent of greens and the sight of trees. It is the feeling of everyday sun. I live in a apartment on 49th Ave where it's peacefully quiet and mostly sunny. While rolling around one of gorgeous park. I would see the people playing with their dogs on the green grass. With more fun you could go to Old Sacramento at Downtown to revisit our history. The history in Old Sac is very unique that's what makes it beautiful. Very many people but mostly visitors goes to Downtown.

Sorry to mistrust you but, all of the things I wrote is a big lie. But more like fantasies. The truth is, my home isn't peacefully quiet. I wish though. In the night I would sometimes hear echoing pop of sounds and mostly police sirens that makes me feel unsafe. The "gorgeous" park I go to, isn't much of as "beautiful". People would throw trash but not into the garbage can but on the ground making the park smell like doo. Even worse, the people that mostly be in the "gorgeous" park are homeless. Barely anyone could feel sadness for them because they're mostly worried about themselves.

Life in Sacramento is very hard for some or many people. Sometimes kids have to be careful because they would disappear without a trace. Small "charm" homes aren't always perfect. People in some groups would walk down the neighborhood with pants down low and creating a lot of screaming from place to place. A person would run if he/she isn't frozen creating the rhythm of fear. Like some places in Sacramento it let's down the the green bags of paper from the people to the government.

I love Sacramento because of it's all trees and hopely you would love it too.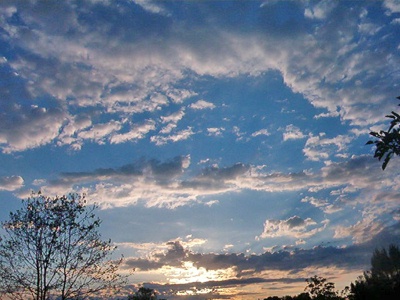 © Kaitlin M., Vincent, OH