A Day that Shook my World
July 12, 2016
A Day That Shook My World

Everyone is guilty of tagging a bad week as the worst week of their life when they know that it could have been worse. I was guilty of that until I literally had the worst week of my life.
My oldest brother, Matt, had a Mitochondrial Disease. This is when your mitochondria do not produce the amount of energy your body needs. Since this disease is so rare not many doctors knew how to treat it. When my brother was seven he was extremely sick. My parents had to drive him from our home to Cleveland, Ohio for treatment. As he got older he seemed to be doing much better. There were some bumps in the rode, for example when I was in the second grade Matt passed out playing basketball with his friends, but for the most part he was fine. Since he was doing so well nothing could have prepared us for what happened on May 25, 2013.
It started out as a great day. It was the first day of summer vacation. Everything was normal, I was playing outside, my dad was doing lawn work, my brother, John was playing video games, and my mom was helping Matt get ready for a graduation party. We dropped him off at his friend Abby's graduation party and went to Publix. As we were shopping my mom got a call from an unknown number. Thinking it was just a salesperson she ignored it. They called her back, but once again she ignored it. The third time they called she answered the phone. Even three years later I still remember the panic in my mom's voice as she talked to the policeman on the other end of the phone. She threw the cart aside and told us to get in the car.
On the ride to the hospital she told us what the policeman said. He told my mom that Matt was playing football in the yard when he passed out. He wasn't breathing, and someone began CPR. He still wasn't conscious when the paramedics arrived.
We made it Piedmont hospital and my parents told Jacob and I to wait in the family waiting room. Matt's teacher Ms. S., Abby, and Matt's good friend Conner were there. We waited for a while, and finally my dad came in to tell us that they were flying him out to the Children's hospital in Atlanta. He told us that Eric was going to pick us up from Piedmont. Eric is my dad's friend that he met in grade school. We went out to dinner and we went home. We put on a movie and I convinced myself that Matt would be home soon.
Late that night I heard the doorbell. Assuming it was my parents and Matt back from the hospital I sprang to my feet. Instead though I saw my Pappy (Grandpa) on the porch. I was happy to see him, but at the same time disappointed. He came in followed by my Dee Dee and my cousin, Emma. I first asked them why they were here. I knew that it would have taken them twelve hours to get to my house from Pennsylvania and they only found out about Matt a few hours earlier. They were coming down to watch me perform in the Memorial Day Parade that Monday. I know that God was watching out for my family when my relatives arrived that night.
It was around midnight that I realized how bad Matt's condition really was. I was hanging out with Emma when John came in to tell me that we were going back to the hospital. We stayed at the hospital until about three in the morning. We spent all day the next day at the hospital, but it was Monday May 27, 2013 that my whole life changed. He wasn't doing well in the morning and seemed to get worse as the day went on. It was late afternoon when we were getting ice cream from the cafeteria that my dad told us to come up and say goodbye. Even though he wasn't conscious I knew he heard me. My life changed that day and I didn't know what to do.
That week the rest of my family came into town for the memorial service. During the whole service I hid in the room they set up for my family. Everyone in my life at the time was so good to us, bringing dinner every night and helping out wherever they could. I will never forget their kindness.
During the course of that week strange things kept happening that told me he was there. In my yard nothing grows, but that week right in front of Matt's bedroom window a single rose grew. It was beautiful and tall. Another thing that happened was in Matt's bedroom. His old alarm clock was broken, but it started to play music every hour that week. It made me feel good to think that Matt was trying to talk to us from Heaven. The clock doesn't work anymore, but occasionally it will go of on holidays. The last amazing thing that happened was to my mom. She was vacuuming one day when no one was home. She said she was thinking about how much she wanted a locket with Matt's picture in it. She didn't tell anyone about it, but that day in the mail one of her friends sent her a locket with Matt's picture in it.
That week was the worst week of my life. I miss Matt everyday, but I will always remember him. Matt's high school has a garden in memory of him, and that along with many other things always reminds me of him.
When you loose a family member especially someone who is as close to you as a sibling it can change your life. That first month I didn't feel like I should laugh or hang out with my friends because everything thing that happened was so sad, but it was my friends that helped me get through it.
It was only two weeks later that I went to summer camp. I spent everyday crying. I told everyone I was homesick, but I wasn't, I missed Matt. I ended up going home early.
It is three years since that summer and sometimes something will happen that reminds me of Matt and that day replays in my head. It reminds me that no matter how long he's been gone he is still my brother, and I still have that giant hole in my heart. That hole is never going away, but that's okay because it means that neither is Matt.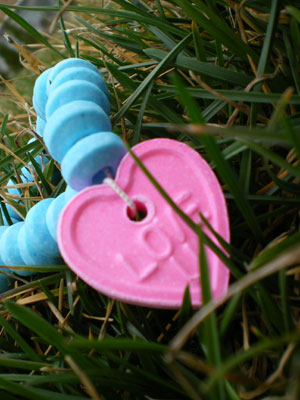 © Jennae P., Kennewick, WA