The Call
May 1, 2016
I sweep the floor outside of my room, watching my phone out of the corner of my eye. Will he text? But more importantly, will he ask me out?
A knot of dread sits in my gut. I like Brayden, I really do. And I know that he likes me. Now, people today would think that we should date… but should we?
A thousand thought flood my mind. Should I say yes? I'm only fourteen, not nearly enough to make these decisions. Right? If I say no, how will that reflect on me? What if I regret my decisions? What if this relationship will hurt more than it's worth?
A wise girl I met at church camp said, "There are two outcomes to a relationship- either you break up, or you get married… and I'm not sure I'm ready for either one." Am I ready to break up? And, I'm only fourteen. I'm definitely not ready to get married.
One more thought: Is this what God wants? Is this who He wants me to end up with? I want to follow God's plan for me… But is Brayden part of this plan?
I like him… But am I supposed to date him? Should I say yes?
Then a thought dawns on me. He hasn't actually asked me out yet. The clock reads eleven o'clock. Not tonight. Am I relieved or disappointed?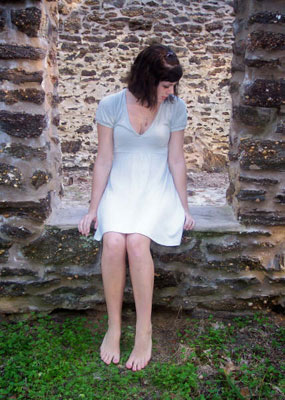 © Katie S., Vineland, NJ