Leadership
March 8, 2016
When thinking of a leader, one might envision a person who gives eloquent speeches, makes grand gestures, and is praised by others. However, as I have learned, being a leader isn't just about guiding people – it's about helping people and striving to make the world around you a better place. During my junior year, I found out that my high school would be forming a leadership group called the Ambassadors. I knew that opportunity was one I couldn't pass up. After filling out an application, writing an essay, and being interviewed, I was selected to be in the group. To be honest, I was looking to the future and picturing how nice the position would look on my college applications; however, the experiences I've had since then have impacted me in a way that is so much more meaningful than merely something else to put on a resume.
The Ambassadors have been involved in several events around the community. One of these was a retiree brunch, where former teachers were invited to eat together and find out what new things were happening in the district. I was surprised at how many people showed up that morning. I had thought, "Surely retired people wouldn't care to know once they had left." My assumptions had been completely wrong. It was so moving to see how much the retirees still cared about the community and the success of the children in it. That was one of the first times I realized how special my city is and how much I wanted to contribute to a city like it one day.

I was also fortunate enough to help host a naturalization ceremony, which was one of the most touching events I have ever been privileged to attend. I stood in awe as new citizens pledged their allegiance to America, and I was overcome by a sense of patriotism. I was overcome with a sense of pride not only for my city, but for the nation. My hometown truly reflects the ideals of the country, making it such a special place. The ecstatic looks on the faces of the new citizens made me realize what a momentous occasion my town was able to be a part of.

A city clean-up project was another great opportunity to serve my community. Each Ambassador went down Main Street picking up trash in order to keep our city beautiful. The leaders in the town have showed me how to love where you live and how to not only maintain it, but to improve it. One of the Ambassadors' sponsors informed us a few days later that a man was driving through town on the day of our cleaning project and decided to move here because of the hard work that community members put in. Again, I was so proud to live in such a great city.

I have so enjoyed giving back to a place that has given so much to me. Through my time with the Ambassadors, I have learned that being a leader can sometimes mean being a helper. Rather than telling someone what to do, being in charge of a group of people, or speaking in front of a large crowd, I have often worked behind the scenes. This leadership position has not been about recognition, but about giving back.

I am so grateful that I have had the chance to serve my community on so many occasions. I have been blessed to be influenced by many people who are passionate about their community and do everything they can to invest in it for future generations. These role models have provided me with the opportunities I have been granted during high school. I will be attending college far from home in the fall; although I will be sad to leave the community I love, I look forward to discovering ways to enrich my new community. I plan to become involved in community service organizations, and I hope to one day contribute as much to my town as those I admire have to theirs. Being a part of my hometown has taught me that being a local leader cannot only make your town a better place, but also the country. Big changes start as small ideas – I truly believe that it's small, tight-knit communities that make our nation such a wonderful place. Enriching the lives of hundreds of people through leadership begins with just one person's initiative.

Some leaders are meant to address hundreds of people and have multitudes of followers. Not everyone is called to be that kind of leader - but everyone is called to help others. I do hope to address hundreds of people, but I will be satisfied whether it's from a podium or from years of service to those who deserve the same opportunities I have been given.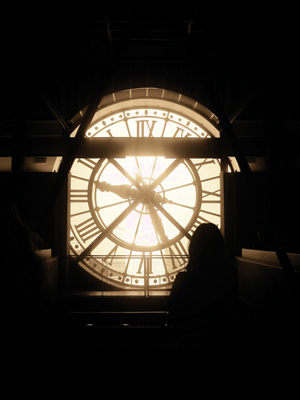 © Treza R., Kalispell, MT