Are You My Father?
MAG
August 16, 2015
Men pumping gas at Shell or Exxon
The mailman leaving letters
In the rain
Did you
Leave something else in the rain
Seventeen years ago
Men
Working for FedEx or UPS
Dropping off the greatest
Deliveries
Were you there for my delivery
Typing letters and fielding
Questions
In large offices
Shouting "Objection"
And
"Answer the question, sir"
Did you or did you not
Leave that baby
Fatherless
Do you plead guilty
Or was it by reason of insanity
Men
Racing in light-up cars
Locking hands behind backs
Hearts behind bars
You have the
Right to remain silent
You have
One phone call
But what is your number
Were you that Con-Edison man
Who fixed the lines last week
The garbage collectors
The landscapers in charge of lawn upkeep
A pastor or deacon at a Baptist church
Preaching God's Word and
Was it His Will or was that
Sin too forgiven
Of
Seventeen years ago
Contractors building skyscrapers
Professors teaching adults
Things they want to know
Scientists in lab coats
And
Doctors in white
Men
Butchering meat in the deli
Plumbers connecting pipes like Flow Free
Jehovah's Witness come
Knocking on the door
Men
Searching around in the hardware store
"Hi, Daddy"
Which one is you?
You could be any
Man
Lying on the subway
Begging for quarters
Rummaging through remains of
Someone's lunch
Men
Flipping burgers and pizza dough
Editing magazines
And
Publishing their own
Men
Standing on tile
Trying to scratch out a name
For themselves
Do you know
My
Name?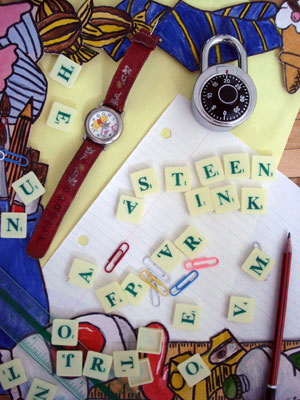 © Ama L., Ottawa, ON, Canada