Sunday, July 20, 2014 10:41 pm
July 25, 2014
People always say that "one minute it's this, the next minute everything changes." I disagree. It's more like one second. One second to transform your entire day. The whole week. The weeks to come. All it takes is the passing of one tiny, seemingly insignificant second.

I was in Ateanna's room, our counselor. Katelyn, Sarah, Kelsey and I were going over our questions that we were going to ask the biology grad students tomorrow. In a matter of a few hours we would be shooting with video cameras and trying to get the best shots of baby alligators. We would ask questions about alligator research. But now I don't know if I'll even be there to help.

We were wrapping up with Ateanna. Kelsey had already left, and the other girls were clarifying some final things before we left, too.

I felt a buzz in my pocket. Pull out my phone. A text from mom. With a picture attached. Is that my sister? No, the hair is too dark. It's my sister's friend. Kierstin.

I skim the text. I don't even read it all. It takes me one second, that one tiny second for me to process the words.

"Alex I just wanted to let you know that Carly's friend Kierstin Eaddy died today in a go cart crash. It is on the news and on social media. Carly is really sad…"

There was more, but that's all I could read. Carly is really sad. Carly is really sad.

"Oh my god. Someone died."

I stumble back against the white dorm wall. The other girls are saying things to me. I don't know what.

"My sister's little friend…"

They're telling me to go, to go somewhere, to call someone.

"Where do I go?" My hands cover my face. Carly is really sad.

I leave. I'm in my dorm. I'm in the green chair. As I press my mom's name to call her, all I can think about is Carly. My brave, warrior of a little sister, who hardly ever shows emotion, is sad. And I'm not with her.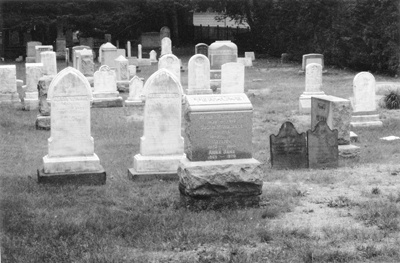 © Chris C., Pequannock, NJ