Depression and Happiness
June 9, 2014
You find old Webster sitting on top of the bookshelf, busily collecting dust. You walk over to the shelf, and you pick it up, and you blow the debris off of it. You plop down on your bed, and you start flipping through the aged, yellow pages, and then you come across the word "depression".

According to Webster, the definition of "depression" is the state of being depressed. But what is the true meaning of "depression". Is it being constantly sad, miserable, pained? When you are depressed, you may be perpetually snapping at people including your dearest friends and family, or your emotions may be all over the place, or you may be bottling up your feelings inside your heart. No matter what you are doing when in the state of being depressed, you simply are not happy.

You then go to the statement 'happiness'. Webster reports that happiness means the state of being happy. You ponder to yourself,"What is the true definition of happiness?" You do not know the answer. You do not know what it is like to be genuinely happy.

Will you be always depressed, or you will ever feel happiness ever again?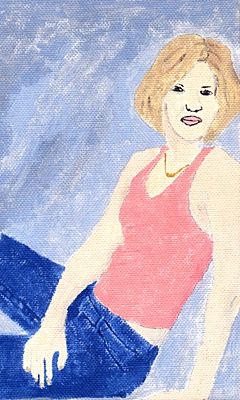 © Damon L., Purdin, MO