Blood Doesn't Make You Family
May 16, 2014
I guess you could say it started with a little thing called death. I'm not even trying to sound profound or deep or anything; I really think that's how it all started. It also began with a practically ancient ring of my grandpa's. When he died a couple of years ago, the whole family kind of collapsed in on itself. It all goes crazy from the memorial service onward. My uncle, having no respect for his dead father, changed out of his nice church clothes into a greasy t-shirt and a backwards ratty baseball cap. He also showed up late to the memorial service riding on his "flaming" Harley Davidson. It wouldn't be a stretch to say that my family was nothing short of appalled. That's what I remember the most about that day; the lack of courtesy to the dead.
After that day, the whole "family values" and "let's grieve together" thing, for lack of a better word, went to hell. This is where the ring comes in. You see, this ring was my grandpa's most prized possession. He had gotten it from his parents when he was about 15 and he never took it off. Right before he died, he gave it to my mom so she could give it to me later. I think he knew back then that I would be the only one in the family who would actually care about his death after and not his possessions.
My sister and I were the closest to him by a wide margin. He used to drive me to preschool and play with us everyday. But my mother's family, being who they are, decided that I was not worthy of this ring, that they were closer to him than I was. My aunt chooses to make the argument in a tone of disbelief, "He could have given it to me because I was the oldest. He could've given it to your uncle because it is his namesake. He could've given it to your aunt because she was his favorite. He could've given it to your mother because she was his caretaker. But instead, he gave it to you." Now I wonder is that all he is going to be remembered for? His possessions? His mistakes? His dying will? Will my family not remember how he cooked hotdogs on cheap grill on the 4th of July at the beach or how he let you sit on his lap until you told him you were too heavy? Did they not have these things that I had? Is that why they are so bitter towards me? Us? I'll never know.
My aunt lives four houses away from me. She drives past me while I wait at my bus stop. She pointedly avoids my eyes as she speeds past with her coffee mug in hand. Every day as she lets me stand in the street literally doors away from her house, I am slapped across the face with the reminder that "oh yeah, she's not going to pick me up because she hates me and my family" and it's all because they couldn't accept that what they wanted went to someone else. But in the end, I don't need them; they aren't my family. Blood doesn't make you family, you have to earn it. I have my friends who have become my extended family because although blood doesn't make you family, family doesn't end with blood. I've learned to keep the people who make you happy close and those who don't far away. I've left the negative people behind and I haven't looked back since.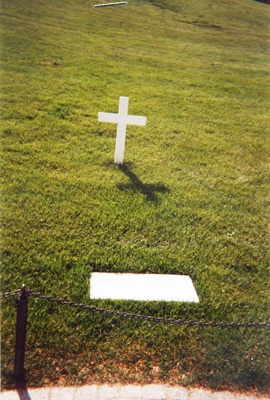 © Whitney T., Glenpool, OK