Love letter
April 14, 2014
You make me laugh, You comfort me
You pick me up when I'm down.
Honestly I couldn't ask for anyone
better.You have a great sense of humor
that I adore.

It;s funny how we can never stay
mad at each other.You know what
I've been through and yet you
still except me as I am

I've told you how insecure I am
about how I look but you've told
me I'm perfect just the way I am.

Whenever I'm around you I get
a feeling I've never felt before
You know exactly how to make me
feel better whenever I'm down

I think it's funny how 2 strangers
at the beginning of the year became
more then friends.

You've always had my back and
I will always have yours.This letter
isn't like any other because words
can't explain how I feel.

Some people might not agree about us
but who cares what they say?Honestly
Me without you is like a sky without
stars

Your my bestfriend, And my partner in crime
I've always wondered what it would what it
would be like if we never met. Let me just put
it like this

Without you i would have ended everything alot
earlier but you were there for me. You were there

when my so called friends were too busy
not talking to me.

No matter what I know you will
be there for me. No matter
what happens between us.

Thats the end of the letter
thanks for listening now
only if I had the nerve to
tell you in person

Sincerly,Me
P.S You are the words to my letter.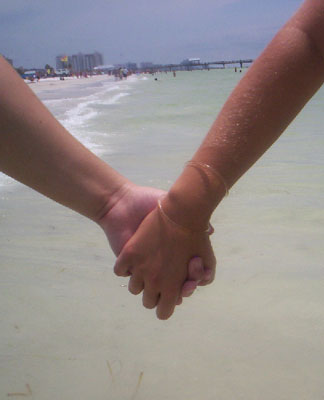 © Belinda H., Palm Harbor, FL