Beauty
April 3, 2014
As I sit on the dull, green, and sandy yellow grass, the beauty of nature continues to amaze me. On the right, children happily play tag; the scorching sun forces them to stop and seek shelter in the cool shade, their breathing, quick at first, gradually slows down until once again they find pleasure in their paused game; sadly, they never finish, for the older kids kick them out to play soccer. Their faces glisten with sweat, their bodies are covered in dirt, their bare feet are red and bruised, but a smile still shines on their faces; the game stops when work must be done; promises of another game are made.

Up ahead, a mother walks on the dusty, pebbled road; she is like a dandelion in the wind, graceful, calm, and posed. Her silhouette continues to move from side to side as she avoids the unevenness of the road; she carries grocery bags to feed her loved ones at home. On the roof, cats leisurely bask in the sun; greedy eyes hunt their prey but weary eyes watch the dogs from below. The trees laugh and dance in the wind, thriving on the heat the sun offers, while the people suffer; sometimes I wonder if they are laughing at our weakness.

Hues of orange, pink, and lavender tint the sky, they offer escape from a long and dreary day in the fields; one by one the adults, with slumped bodies and aching feet, head home. The sun continues to set; the cool night air lightly kisses my skin. The empty roads signal me to go home, but they promise me another day of beauty.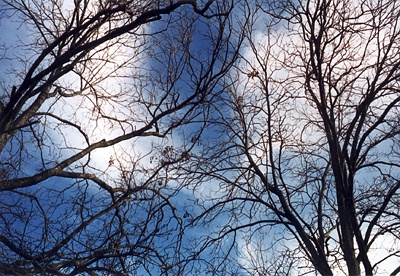 © Sarah L., Glendale, AZ