My Name
December 16, 2013
Whenever someone says my name, it is like they are talking to a mask, not the person inside. My name makes me feel uncomfortable, like it is wrong to say out loud.
It is weird to think, since a person's name is supposed to be who they are. But I have always wished it was different. The strange sound of my name gives me the same feeling, just strange.
As the fourth child in a family of girls, my mother had a lot to choose from when deciding on what to name us.
Unlike my older sisters, I was given a name I dislike. Each of them received a name that would fit their personalities—a name that felt comfortable to them.
As children, my sisters shined as outgoing, active, and smart. When instead, I was awkward and shy. I stuck out in my family, like I was an odd addition.
My name is Alyssa. It is not a name that a mother would coon to their newborn child, or gush about to family and friends. My name feels like it has to be forced out, instead of flowing with ease.
My name was given to me for a reason, almost as if it was a given. It is like my name is engraved with a personality that is forced to have, inevitable to be anything else. To be quiet. Reserved.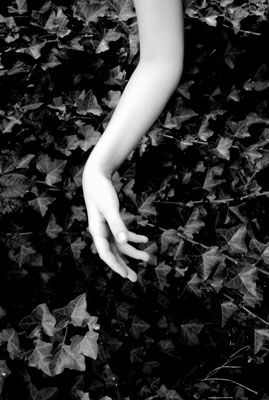 © Sarah M., Blairsville, PA