His name is Eric
November 2, 2012
Although I knew I like Eric for his kind, honest charm and handsome appearance, I didn't know immediately why I liked him more than any other boys. But over the summer I came to understand why I adored him.

I had lived the first three years of high school as if they were a great thing. I had felt that everyday was a good time, and everyone frustrated me because they didn't understand my thoughts and feelings. I loathed the behavior of my peers and felt I had everything to offer the world. I felt satisfied following the rules. I wanted to follow convention and not try things that other kids do.
When I met Eric, I was amazed at what a happy person he was, eager to do and try everything, accepting challenges with an energy and excitement for life. I always searched for the good in everyone and the positive in every situation.
Eric never tried to be like anyone else, never chose clothes that would help him blend in with the crowd, and was an individual. He had friends from different groups and grades, and was known as a leader. I just wish that Eric will stay with me forever for the rest of my life.
I have learned the value of living life to the fullest, and I have grown to accept myself and others for what we have to offer. I do realize I am still young and naïve, but I am blessed to have already met boyfriend forever.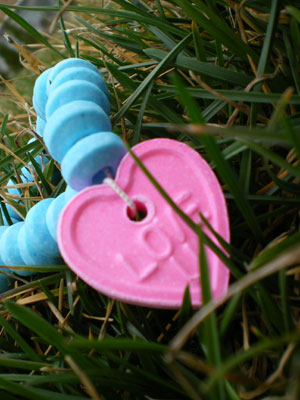 © Jennae P., Kennewick, WA