Reflection on this possibly rosy world
August 7, 2012
Time is approaching fast to our departure from this country for a year, or two. This soil, which we have stood for fifteen years of this life, will be leaving us for the first time. Yet, do not fret! Everywhere upon this world, I tell you, we are always connected, this earth, this soil, are the same everywhere- with different colors and charms only. He indeed, is always present, the lilies on our gardens, they know that they too, have a cousin in our country. They are of one origin, they unifies inside a family! Tell me, if our earth, whom we used to scorn at its difference, can appreciate this, why can't we?! If our earth can see that everywhere you go, you are still in Motherland, for we and they were made in one from our Father.

Indeed, so were we as well. We have different tribes and clans, skin and hair, abilities and attractions- still, we are fused into one as we were born. Those differences, ah! How beautiful they are, how simple they are! Just like in Vietnam the rain and sun dances in unison with worn-out moisture. While California rejoice in four seasons with a mighty blue sky! Ah, my friends, children cries their parents to oblivion in every home, couples sharing vows, how could we have forgotten them so easily?

At the same time, darkness has to be reckoned with. They are roots of troubles, raising out of nowhere, unexpected and uninvited, like a bandit trying to poison us. How we have biased towards our own race, skin color or not- we are still housed in one same blood and vein that worked so identically to keep us alive. Even so, within our own brethren, we stumble others by pushing other to a cliff, be it their ugly face, being a beggar or missing a limb- Oh, how tragic it is, because it was a phobia! How is it, that so many are stunned, shocked when a heroic story, of a disabled child, raising from a poor family, into her glory? How was it, that through our own helplessness, our disregard of their existence, they still succeed? Why should you be surprised that once in our putrid history, the black fought for their already-existing freedom? Why should you be shocked if two boys intertwine their hands together, make a vow to live together forever?

Why did we ever stumble ourselves with them at all?

Tell me, self, why did we ever do it at all? And now we're crying silently, no others ever know this pain, only He and you know. Let it out...let it out...let it out.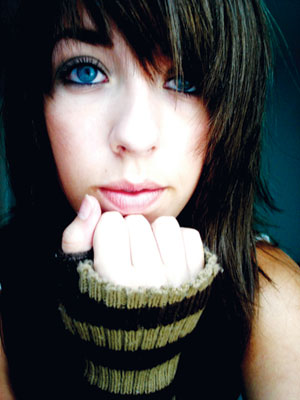 © Brit H., Peabody, MA