Girl Behind the Curtains
June 27, 2012
His way of scanning through the register made me unable to resist the fact that I was the very next. Call it my sixth sense or lucky guess but my considerations turned out to be factual. As soon as I heard him utter the first letter of the name I was sure it got to be me now! Within fraction of seconds several thoughts rushed across my head and I got busy in digging them to pick up the one I should ponder about at this instant.

While standing up steadily I attempted to comb my messed up hair with my fingers running through them even though I knew it would do no better. I could feel the eyes on my back. As the class topper I had the pressure now; the pressure of reputation. Talking in public was no joke! It's not just the talk, in fact it's much more than that. I'd have to look into the eyes of my classmates who would always look for a chance to bully and make faces; stick a pale smile on my lips where I'd fail effortlessly. I'd also have to donate my ears to those figures sitting out there to fill in with intimidate talks! Over all of these, I'd have talk while controlling my trembling step!

I was always the girl-behind-curtains typed and I hated it.

Yet, I needed to be good at everything. After all, it was all about reputation! I would not deny that I had already missed enough public speech classes and I couldn't take the pains of being absent any longer.

"Shall I start, teacher?" I asked for a formal permission before starting over. I could hear my own voice trembling…

Okay, breathe in and breathe out. I can do it. So I started; grazing in their eyes with my sight one at a time. When you actually live the given 60 seconds, only then you realize how long one minute really is. The inside of me was already worse by now and I expected to have it at its worst soon!

"Time's up." Someone caught me with relief!

No, I wasn't done. I could say much more! In fact, there were so many points left on my mind which I was supposed to express. Maybe, that wasn't my best…

"Thank you, Nashia." My English teacher greeted. "It was a good performance."

I took on my way to the corresponding seat when I was thru with exchanging the ceremonial smile.

Whoa! I'm a whole new person again! Even though my heart beats were still rapid, I could feel the smell of bloom in myself. I am good! It all went good. Things were worse inside me I couldn't deny but I was to expect it at its best; if only I had a little more confidence.

"Good Luck, Jenna!" I yelled as one of my buddies grabbed her chance.

It might be too late to make it through but it is never too late to try. In fact, everything that we do today was done for the 'first time' once! Staying behind the curtains doesn't mean you're out of the camera. Curtains do rise sometimes.

So I was the girl-behind-curtains typed and I liked it!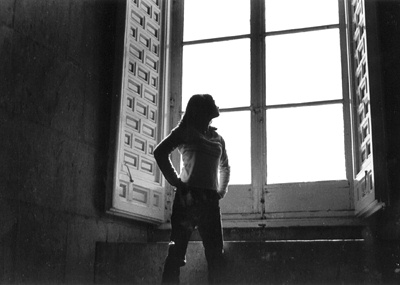 © Danielle W., Marblehead, MA