Speech of Nervousness
June 19, 2012
"So, have you brought your poem to read to everyone?", Mrs. Frazer, my writing teacher for Saturday asked. My mom had wanted me to go to TJ like her friends' children did, she also said I had to improve my essays because they were far from god enough to go to TJ, and so she sent me to the writing class.
But today, I had forgotten to print out my poem from this website I had to visit, and for that, I knew that Mrs. Frazer would punish me. I did not want to be punished, because I didn't want my parents to know I was in trouble, but also I didn't want to lie, because lying is bad. I was stuck between two choices, and as I fidgeted with my thumbs, head looking down, Mrs. Frazer came over.
"You didn't do it, right?", she asked me, gazing into my eyes.
I replied in a small voice: "Yeah, I didn't bring my poem."
"Well then, you have to talk for three minutes, after the other students are done reading
their poems," Mrs. Frazer declared. My mind was blank for a moment.
Why did she do that? She could've just said that she would talk to my parents after class, or something! , I thought. Just then, Mrs. Frazer came over and cleared her throat.
"It seems that the students are done reading their poems! Well, can you start now?!",Mrs. Frazer said, setting the timer on her hand.
What?! That was so fast! I didn't even get ready! I thought. I waddled like a penguin up to the front of the classroom. Think! Think! I urged my mind. Come to me, ideas! Just then, as I looked up at the white board at the front of the classroom, I got an idea.
"I would like to talk about the poems your read," I said hesitantly, still unsure if this was the topic I would like to talk about. "You did a very good job of reading all your poems, some of them short, others long."
There was silence for a few seconds, and the students of Mrs. Frazer stared at me, daring me to go on. My mind thought at light speed, looking at the white board. My palms were sweaty, and the words I said came out one by one, much slower.
"You all did great on the tone, expressing the mood and tone of the author, and yes, there were some hard words, but all of you passed them by. You all did a serious job!"
I glanced at the timer's count down. There was still a minute left.
Mrs. Frazer then hinted to me: "Conclusion."
I thought about it, and said, "Overall, the poems you read were great, and I am sorry for not bringing my poem. I will bring it next time!" Then the timer beeped, sending a wave of relief over me.
"You did a wonderful job. Don't forget your poem next time though!" Mrs. Frazer said as she patted me on the back.
Hearing this, I was convinced that the speech wasn't as bad as I thought after all. From that point on, I brought whatever was needed for class.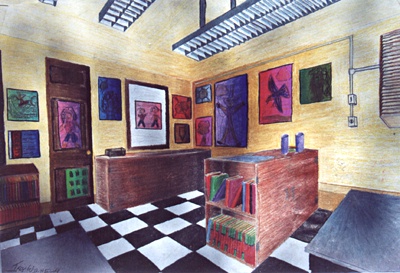 © Troy W., Kannapolis, NC