To Future Me, (as written by Me)
May 10, 2012
By now you've had experienced college, perhaps had the predicted peer pressure that comes with turning 21, new friends, new life, new world.

I'm here to tell you to look back.
The world always moves forward, yes, that's true
But not looking back could severely affect you.

What makes you who you are today is entirely on what your our response was.

What influences your decisions is what you have done wrong or right to change your mindset.

I doubt you're ever going to try and open a walnut again with a knife, but you now know how to make a makeshift bandage until you get a real one, and how to use the environment such as snow to keep it from getting worse so you can heal.

You lost a friend that you have had for years, but you now know what went wrong and how to communicate anger, frustration, and sadness without driving away another person and making things work.

Boyfriends who you eventually broke off with or they left you standing in the middle of a church hallway, dumbfounded, wondering 'What the heck happened?', but you learned your boundaries of space and emotional need and how to deal with a breakup so it's easier and not to think of every relationship as the perfect Disney match where you're already planning what cake you're having at your wedding.

Don't ever forget the past or pretend it didn't happen. It may have not been who you are now, but it's who you were then and the progress you've made to get to this point is what's important.

So future self, live in the moment, but take some time to dwell and reflect on the past. The home you grew up in, the high school walls you dreaded and loved with a passion, the friends that you grew up with even if they aren't there anymore.

Don't forget.

It's what I taught you, and you taught yourself, and we will teach ourselves in the future. It's an ongoing chain until the day we die and even beyond that. Lessons build and we both know that. It's just the reminder that keeps us going.

We must never forget, lest we circle in an endless toil of emotions for eternity, blind to the answers that lay within ourselves.

So, me: don't forget about me. I'll be there, a whisper in your mind, a whisper in our mind constantly reminding you of what we did, what we saw, what we learned. You'll need it, and we'll both need it in the even farther future.

Just don't forget.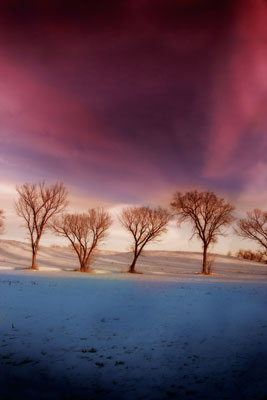 © Elizabeth H., San Bernardino, CA