The Top 10 Lies about Home-Schooling
January 29, 2012
If you have been home-school for even some of your life you'll know what I'm talking about. I am now a freshmen in High school I have been Home schooled since Kindergarden. So here are the truths to those lies about Home-Schoolers and Homeschooling

10.All Home schoolers are very shy or socially awkward.
This is not true we are just the same as public schoolers some are shy some are socially awkward. Personally I my self I am a bit shy and maybe a bit socially awkward but that is me that's just who I am. One of my friends who was Home schooled for most of her life who was defiantly neither of these and is probably is the most unshy and no socially awkward person I know. Also since Home schoolers aren't always around different people so we have to go out and talk and interact with people to make friends.

9.Home schoolers have little to no friends.
No and no this is I can say is pretty rare yes some of us don't have as many friends but I'm sure that there are some public schoolers out there who do have a ton of friends. There is I'd like to point out there are real friends who are there for you and you can trust then there are the people who are just people you may hangout with or are there because they feel that it will bring them something. I proudly say I may not have a ton of friends but know they will be there for me as much as I'll be there for them.

8.All Home schoolers are very religious.
It is true that a lot of people Home school for this reason but that is not the reason for every one. I my self am not religious which I will not get into because that is not what this is about.

7.Home schoolers don't have lives.
I have to say this one is kinda funny to me. If I want I get early to get my school done before lunch and have the rest of the day to do as I please. Public schoolers get up and go and do school for like eight hours and have homework on top of it. That sounds very boreding and on top of it you don't get to chose what you want to study more of? For me I love science and History and want to be Anthropologist well that's cool I'll get study and get ready for that I may need to do other work for that but I can work my High school work round that.

6.Home schoolers are either really stupid or really smart.
Okay are we supposed to be some kind of new species? Just like anyone we are either. When I first moved some of the kids around us thought it'd be fun to quiz us on stuff they all where in public school and at this point my brother and I had not done school in three mouths. I slipped up on a math question a boy had asked me "wow you are stupid is that why you are home schooled?" I was pretty mad at this telling him that I had missed three mouths of school because of the move and I was in fact pretty smart.

5.Home schooler don't do any actual school and do what we want all day.
No not true and this is pretty reduces I mean really you think any parent would just let there kid play video games all day and no school. We get up at a reusable time and do school just like any kid.

4.We stay in are PJ's all day.
Well this is only partly true most days for me at least I get dressed just like anyone would but somedays it's just a pajama day.

3.Home-schoolers are different.
A lot of time when I'm asked where I go to school and answer 'I'm Home schooled' doesn't mean you have to stop talking to me or you have to talk to me differently! Trust me that's the last thing we want just talk to us like you would any other kid.

2.We are very sheltered and don't understand pop culture.
Again not true in very case. Some of us yes are less education on the subject but that isn't always a bad thing. I mean a world without Justin Bieber (sorry Bieber fans) or being influenced by the world and being just you.

1 Home schoolers don't know how to act in a class or with other people.
How ever this like a few other things on the list is true in some cases (everyone is different which isn't a bad thing) There are classes for Home schoolers. It does take some getting used to but that's all it is. As for people I have heard people say thing like 'Home schoolers are so rude' 'Home schoolers are immature' I'd like to say we aren't the only one's and we are just kids we aren't going to know everything yes even if we think we do. And Just because some Home schoolers and some Public schoolers are like that doesn't mean that all kids/teenagers are like that.

We are all different and this isn't to make you think in one way or the other. And there are pros and cons to BOTH Home schooling and Public schooling. But we are all just people we may all be different doesn't mean we should be treated differently one way or the other.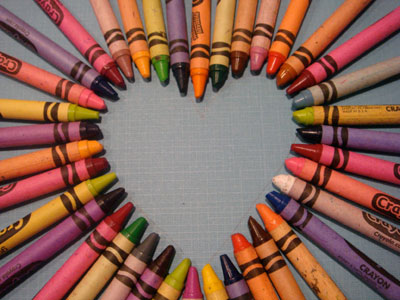 © Ashley W., Rockford, MI