When I Write, I...
December 5, 2011
When I write, I peel back layers of bed linens and jump into a sea of downy relaxation. I prop myself up with three cable knit pillows, and fasten my hair into a tight pony tail on the top on my head. I remove the bracelets from my wrists that tend to clank on the metal sides of my computer and I pull off the rings from my fingers that wrongfully strike two keys at once. During my compositions, the sad and very dark truth of my one and only addiction in life becomes all too clear: my desktop thesaurus. Indeed, it acts as a gleaming angel hailing from the heavens above who brings me guidance when my mind ices over with incompetence. While dutifully browsing my thesaurus in a way that a compulsive online shopper attentively scans for new arrivals, I often reward myself for a good word finding with a cup of Chai tea. Two teabags and an uncanny amount of Honey-Bear honey provide me with the best mid-essay treat.
When I find myself at a loss for direction in whatever it is that I am writing, I often gaze just above the peak of my laptop and relive the memories stuck on my wall from my trip to Spain. My eyes then stray away from the walls and onto the misplaced items scattered around the room that I don't notice until I begin to write. I develop a rare form of OCD that arises solely when I am in the middle of trying to organize a paper; unable to organize my paper, I look for something that is within my ability to successfully organize. Now, every crunched up piece of paper and misaligned toiletry on my dresser needs to be fixed. Every night that I am assigned a big paper, I am also assigned a big cleaning job.


After I clean my room and regain focus on my writing, I always attempt to find a song that I can casually listen to without it interfering with my thinking. Unsuccessful, as usual, and I revert to sitting in silence with only the muffled sounds of my neighbors chit-chatting through the thin walls of Mason.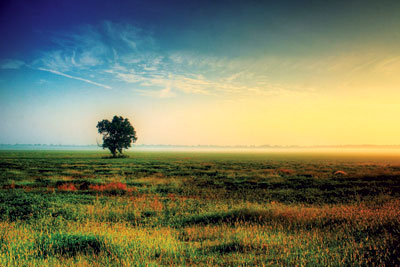 © Taylor M., Pelham, AL