Third Thing
October 10, 2011
Between living and dreaming, there is a third thing. My tip jar.

Maybe it has to do with the reluctance that most people feel when they have to surrender more money to the unspoken rule about tipping the waitress but this rule apparently does not extend to the girl behind the register at the local burger joint. Whoever justified that a waitress should receive roughly fifteen percent of the amount scrawled on the check did not seem to notice my tip jar sitting quietly on the counter.
However, I push the jar out of sight for the day and concentrate on counting the number of patties to yell back to the kitchen. After a while, my feet might ache a little but I don't think about it as I break out of the corner where I take orders and wipe down the tables in the dining area. When I get more tired than usual, I look at a certain co-worker, a brawny forty-something year old woman who graciously works through the entire week without complaint in order to feed her children at home a little better at night. I find the woman to be an inspiration of sorts, which is a considerably more than what most customers think of the elder woman as she sweeps the floor around their feet. I sigh silently when the last customer leaves but I breathe it back into my lungs so that the extra breath might help me with the next couple hours of cleanup. At the end of the night, before I leave, I head to my tip jar and smile at the jingling of the spare change inside. I take home a dollar or so and leave the rest for the cooks in the kitchen.

When I come home, I finish my homework and settle down to fill out my college applications. Upon pondering over what Antonio Machado meant in his quote, I think about my tip jar, a former pretzel container with its sticker scratched off, replaced by big sharpie letters that spell out "TIPS." I think about spreading kindness from behind the cash register, by saying little things like "Have a magical night," to "You're a veteran? Thank you so much for serving our country." I think about not the coins but the happiness jingling inside the jar as my hungry guests smile back at my silliness. And then, as the night gets late and I slip under the covers to go to sleep, I think and then dream about how to fill up my tip jar some more tomorrow.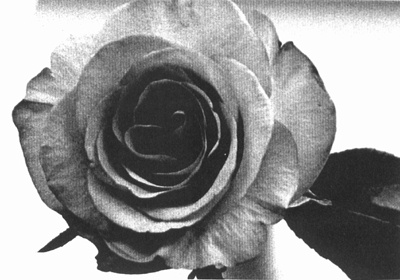 © Liza C., Seattle, WA