$8/hr Miracles
October 8, 2011
Maybe it has to do with the reluctance that most people actually feel when they have to surrender more money but when the unspoken rule says, "Tip your waitress," it apparently does not extend to the girl behind the register at the local burger joint. Whoever justified that a waitress should receive roughly fifteen percent of the amount scrawled on the check never seemed to think very highly of the burger joint cashier girl taking and yelling back orders. She is strong and she knows it, although many disgruntled customers don't seem to think so when they dispatch to her an incorrect order inside the greasy brown paper bag in their hands and demand an immediate refund. To this, she sincerely apologizes and skimmers through the kitchen to the manager's office in the back.
After a while, her feet aches a little but she tries not to think about it as she breaks out of the corner where she takes orders and wipes down the tables in the dining area. The burger joint cashier girl sighs quietly when the last customer leaves but breathes it back into her lungs so that the extra breath might help her through the next couple hours of clean up. When she gets more tired than usual, she looks at a certain co-worker, a brawny thirty-something year old woman who graciously works through the entire week without complaint in order to feed her children at home a little better at night. The burger joint cashier girl finds the woman to be an inspiration of sorts, which is a considerably more than what most customers think of her as the elder woman sweeps the floor around their feet.
At the end of the day, before the girl leaves, she heads to her tip jar and smiles at the jingling of the spare change inside. She takes home a dollar or so and leaves the rest for the cooks in the kitchen. After she comes home, she finishes her homework and settles down to write a meaningful college essay. In this, she wants colleges to know about her but her life is complicated enough as it is already so she doesn't want to talk about any awards or achievements she has earned in her academic career. And although she knows that by "significant experience," colleges don't really mean working an $8 an hour job. However, she finds that her little $8 an hour miracles to be just enough to put in her essay so that colleges know that she will tip all the local burger joint cashier girls generously and that she has a strange tendency to talk in the third person.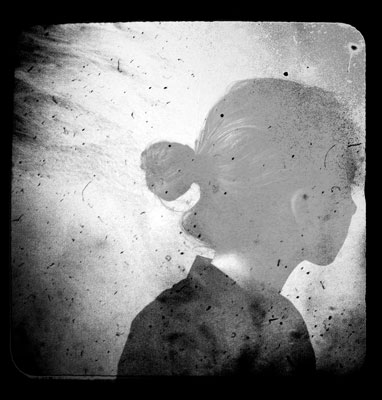 © Sarah M., Blairsville, PA