The MADness Within
April 21, 2011
I'll admit my first experience with a maddie was not so great. I mean what teen would like his/her parent taking the laptop away for one whole Saturday evening, during the summer holidays??!!
And just when you have recently discovered the joys of Facebook!
And all for a too tall, strange guy who tags you as irritating after talking with you for half an hour!

Oh yeah! And after that I just had to get curious and ask Mom what exactly MAD (Make A Difference) did. I had to admit the idea was pretty terrific, it being teaching underprivileged children English a few hours a week. Having already been teaching little ones English during the summer through fun and games, I had started loving teaching. 2 weeks later I found myself at a MAD training having the time of my life. Leaving Cochin I asked my Mom if I could volunteer. So impatient was I to start, I filled in the online form using her mobile.

I'll admit it was pretty tough. My kids hated the fact that I did not talk to them in their mother-tongue and gave me a lot of trouble over that. I have been told to shut up and not to take class if I cannot speak in Malayalam.

I guess my most recent class reminded me of why I actually enjoy teaching so much. My class that evening had only 2 students at the beginning as the others had to go for confessions. Imagine my surprise when a little one from another batch came and hugged me as he had not seen me for quite some time. And then the others in my batch before going for confessions had hugs for me too. This sweet way of apologizing had me smiling the whole evening. It was the best class I guess because we did not really study anything at all. Blind man's buff and Tag had all of us laughing till we cried. A game and then one exercise then games again.

Though it can get a little frustrating at times, its being able to do something with the kids I love which matters.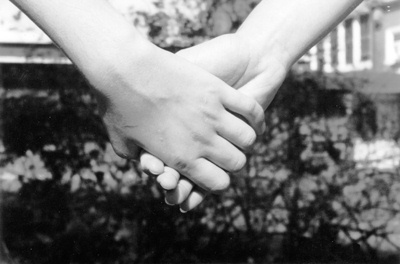 © Lauren G., Pompton Plains, NJ