"Mother"
April 6, 2011
"Mother!" I cry, tightly gripping your pant leg, face full of tears, wishing only to see your beautiful face looking back at me. The face I had once seen before life changed. Before the world changed. Before you changed.
"Mother please don't go!" I yell as you break my grip, staring blankly forward. After taking five steps forward you glance back, revealing the torn world that breaks my heart in two. The earth falls and nothing matters. Nothing is there.
How can I live in an empty abyss, remembering only the beautiful life I once had? I am alone with darkness as my only company. The void of a world that was once bright is all I am left with. As life moves forward time slows and I watch as what I had considered the world slowly tears itself apart.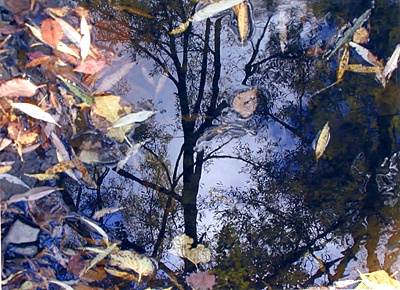 © Alex B., Rome, NY