Crush
May 2, 2011
My heart hasn't leaped into my throat like that since I last saw him.

And I mean really saw him. With eyes that saw and a registering mind. Not the kind of glances he shoots me before he shoots off his mind. I mean, the kind of looks that look into a soul; real watching.

And while I still get feelings of empty longing, I know that I only long for memories. Because everything just looks so perfect when it's unattainable. And when life has just handed back your soul, painted black with the experiences of tomorrow and the grief of today, a person can't help but look back to before it was torn in the wind.

So I beg you, give me something new and exciting. Something I can sink my teeth into and wrap my arms around and hold close to my chest. Let it be mine without being mine; a feeling of unquestionable warmth and familiarity in a sea of heart pounding sensations.

To use the word 'only' would be a lie but I can't help it; it seems so poetic, so right. Only you make me feel this way. I can't explain it. Maybe because there is no textbook definition for this. But you make my heart skip beats and my mind hum along in double time. You make the air difficult to draw and the words come out all wrong.

And I'm sure you do it all without even trying just like me.

I can't help it, I'm crushing on you.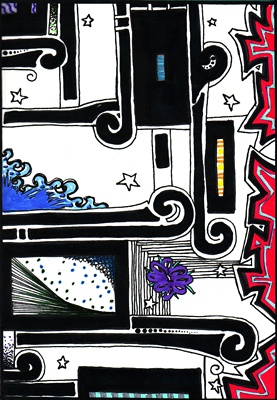 © Jessica D., Burke, VA