Me, Myself, and My Fat Body
February 2, 2011
It wasn't always like this. I didn't begin to hate myself until fifth grade. We had our yearly weigh-in, which I think is just a stupid way to inform kids that their either fat and need to lose weight, or skinny and should show off.

As each year progressed, I steadily gained weight. Holding in my stomach had become as normal as breathing. My record of not looking in a mirror was three and a half weeks. Every time I saw myself, I'd have a fit and cry. Why'd I have to be so fat? I never felt such pain or anger in my life.

In seventh grade was when the worst of my weight-drama had happened. I was well aware of my weight, and I didn't need anyone bringing it up. I had a bad temper, and was and still am, an angry person. I don't mean to be that way-I just am. Just like how I'm fat. The year I was in grade seven was the year my mom decided that she was going to become a "fitness-freak". Every single day she'd go on the elliptical, or the bike, running, do push-ups, sit-ups et cetera.

I guess she thought she was encouraging me. But she made me hate her, and hate myself even more. She was and still is 30 pounds lighter than me. And I'm 13 years old.

Dove had come to my school once. They came to do their "Self-esteem" seminar. They made us watch videos about little girls who felt discouraged about their bodies because of T.V, and ads. They made us write things about ourselves. Then at the end of the sessions, they made all the girls say one thing they learned about the seminar. I refused to say anything, but my teacher said I had to. So I told them the truth. I told them that Dove sales were decreasing so much that they resorted to helping girls to self-esteem classes. I told them that the whole lesson they gave was a waste of 3 hours of my life that I'd never get back. I hate they way I look, so what made them think that a bunch of middle-aged people could make me change that feeling by making me watch YouTube videos and write things about myself?

They just made me remember things that I despised about myself.



People who think they're helping me tell me that I'm not fat.
"Honey, you're not fat! You're solid!"
"Oh, Sweetie! You're going to lose weight! "
"Lose weight?! Why would you want to do that? You're gorgeous!"

Yeah. Uh-huh. Right. And Dolly Parton's boobs are real.

The hate for myself has just gotten stronger. I exercise, eat lighter portions-anything humanly possible.

But I just keep gaining weight.

I wish I could say that this story has a happy ending, but so far, this ending is like one of those movies where the main character dies. Who wants to see that movie?
I see myself every day;
Me, myself, and my fat body.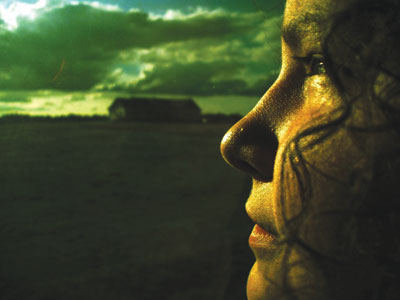 © Crystal E., Charlotte, NC