How Stupid I was
November 28, 2010
There was a single rose laid across my doorstep. There was a note, saying who it was from and who it was too, but I knew it was for me, from you. You're such a jerk, you cheat me, and play me like cards, then you go and put a rose hoping it will help everything, well it doesn't. You act like you never do anything wrong, then when you realize I really am not coming back to you, you act sorry and do this; put a rose on my door.
Twice before, you apologized, and I was stupid to go back to you because of one mere "sorry", that I doubted you even meant. But now you're desperate, I won't say "it's ok" when you give me a fake apology, I won't forgive you when you smile at me and tell me that you love me and will never hurt me again. You're so desperate to get me back now that you've gave me chocolates, jewelry, and now a rose. Every time you give me a gift, I take it and throw it in the dumpster on the other street; I don't even want to put what you've touched in my house.
I really hate you, and I really can't believe you. You think everything is ok with a "sorry" and maybe a daisy. Then if that doesn't work, you think its ok with an "I really am sorry, really", and a box of chocolates. Neither of those have worked, but you still won't give up.
I can't understand your messed up mind, and how you think I'll just forgive you and run into your arms. That's what you think will happen, but surprise! It won't. I won't ever love you again, when I think of you, I won't think of how cute you are, and I won't think of how much I THOUGHT you cared about me. I'll just think about how stupid I was to believe in you,
how stupid I was to love you.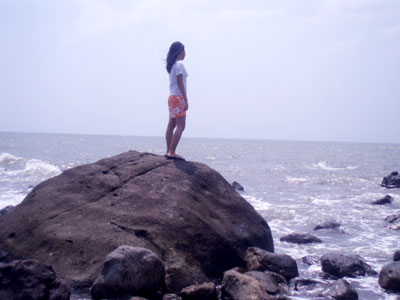 © Grace L., Bacolod City, Philippines