Definition: Friend
September 21, 2010
What are the first thing that pops in your head when you hear the word friend? What about when you hear best friend, or how about best friend for life? The last thing your probably thinking is love, a deep feeling that fills every last corner of the maze that is your mind. As for me it's usually the first, but not the only thought. To me Veronica is every thing, that bit of light that shines in the darkness. She's an Angel by my side and that gives me such a sense of protection, I feel as if I could jump off a building and survive.
Even though I've known her now for almost a year I'm still as mesmerized as I was when I first saw her. Her black hair still hides eyes that stop every function in my body, kryptonite but with a fuzzy warming feeling. And every time she looks at me I can feel her stare pouring energy into my soul. Just below she has a smile so beautiful it melts me every time I see it. Ironically Veronica always dresses in dark clothing, but her personality shines in colors so bright it would put a smile on the darkest goth.
Beauty means nothing if it isn't reflected on the inside like a perfectly smooth lake does in the summer. Veronica reflects more than what is really there. Inside her she has so much care for me that she shouldn't. Behind the girl I adore so much is someone I've never met, a girl who is crazy, with a boy she's fighting a war against, has been through as much trauma as Vietnam and is so much stronger than any veteran from that war. It's a miracle she is still with us, and yes, that means exactly what your thinking. The most important thing that makes her beautiful, is the fact that she is still my friend even knowing how I feel about her, and the fact she doesn't return those feelings exactly. Together we have gone through so much drama it's as if we've known each other for over a decade, and all in only about a year's time.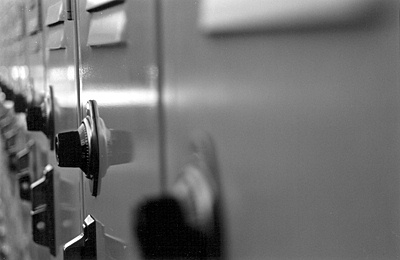 © Cassandra Z., Sunnyvale, CA