The Way Things Used To Be
August 13, 2010
I wish things would go back to the way they were when I first met him. When we liked each other, and no one could ever change that. We were best friends, now we barely speak.
Now we look in each others eyes, and see how much we need each other, but are to afraid to admit it. What happened is still a mystery to me, but I know one thing for sure. I love him, and he's to unsure of himself to understand how he feels, and what he wants.
So I have no choice, but to wait for him to grow up. I have to let him go until he's mature enough to understand how I feel right now. I just wish it didn't have to be this way, but it is. For now I'm just going to have to be patient for him. They say if you really love someone you will be able to let them go, so I'm letting him go for now.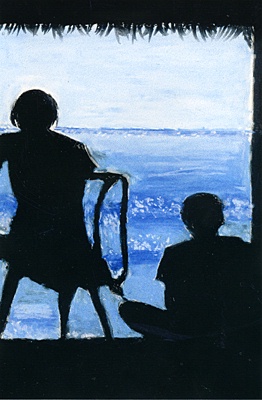 © Julia S., Haddon Heights , NJ