Lamestream?
May 17, 2010
My parents are very non-mainstream. My dad is pretty much a hippie, and my mom is goth. I mean ACTUALLY goth, not the emo/punk kind. So I've been raised in an...unusual atmosphere, with the result being I am very environmentally friendly, somewhat politically aware, and good at handwork. But I am still a very different person from my parents.

For instance, I like pop music, and some R&B. Many people do these days. But my dad likes the old kind of heavy metal and rock. Certainly not pop, and he doesn't even know the difference between it, rap, R&B, and hip-hop. My mom likes...well...goth. And some other things, like alternative and No Doubt (whatever genre they are--they've dabbled in a lot). I like more of her music than my dad's, but still--she doesn't like the same stuff I like. When a song I like comes on the radio, my mom and dad will change the station and say something like "Bubble pop girl music" or "There's been bad music on all day", and if I happen to hum along or tap to the beat, "You like this kind of pop music then?" Whenever I buy new songs, my mom goes "Are you gonna play some of your new songs for me then?" or "So what did you buy?" It's not like I listen to anything worse than what my mom plays on the stereo (which isn't bad at all, really).

Also, I like to watch some mainstream teen tv shows. I also watch stuff my mom likes, but every time she catches me watching something else, she says something like "Why are you watching that dorky show?" or "Why don't you watch something else?" Every time my dad walks in the room, he comes over to see what I'm watching or asks about it to make sure it's "Child Appropriate". I've never watched anything I'm not supposed to watch, and my mom's pretty loose about it, as long as she knows what is is. If they haven't seen it though, they just HAVE to come over and see.

I like some mainstream clothes. Not always, but sometimes. Just as I'm walking past a display with my mom, and I'm about to say that I like it, she might say something like "That shirt is hideous". I've learned to just wait until after she says something, or else say nothing at all. I don't like lots of short skirts or low-cut shirts or tight jeans, I don't own more than a few I rarely wear. But my dad goes into shock in the summer when I wear a spaggetti strap tank top and shorts(of which I have one pair), anywhere, whether there's a lot of people or not.

I feel like my parents are constantly judging me. They act like I'm some bad teen slacker, they always get to the worst conclusion first when there's no good reason to. I can never watch shows I like or listen to music I like around them, for fear they'll trash it. I'm over thirteen, almost fourteen as of right now, but they still have to pre-watch almost everything I want to watch that's PG-13. Not rated R, just PG-13, and yet my mom gets all snappy whenever I mention it. My parents never seem to trust my own judgment, whether it's guys(who they won't let me date until they've interrogated them), TV show, clothes or music, and they insult whatever I like.

Maybe they don't realize how much they do this stuff, or maybe they think lack of trust is a "Better safe than sorry" situation. But I don't understand why they can't just be nice, keep their rudeness to themselves, and maybe show a little trust. I'm a good person, I'm smart, I behave. Is this really too much to ask?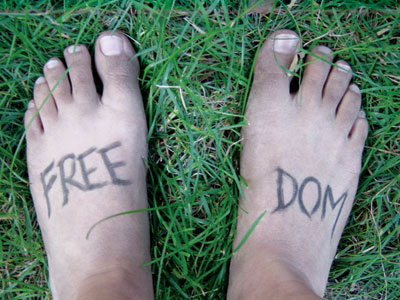 © Anna B., Northville, MI