A Letter to [You]
March 7, 2010
Just like cake, I'm willing to watch you bake until fully cooked
And just like Yahtzee, I'm willing to wait up all night until you're unshaken
Cold nights make me want to be closer to you
So passionate, it's making me want to run miles around a track for you
And I'm not usually on this clouded-eye stuff, but DAMN BOY you've got me stuck
So here's what I'll say: To you and our happy days. May they R.I.P.
Staring at that paper you wrote to me, three grand words: "Baby, it's you,"
Teary-eyed, but no I won't cry
Red-velvet cake, disgusting, but you loved it so
Strawberry laffy taffy, you hated, but I loved it so
Caught in the wrong place at the wrong time
They got us
So here's what I'll say: May you R.I.P. when it should've been me
*sigh* That day the sun was shining, now that I remember I hate it
The sky crystal clear, the clouds white as bleached teeth
The beauty of it mocks me to this day
And guess what? I remember exactly what we were wearing
You had on a pair of Red Monkey jeans, a black tee and some black Thicks
A diamond ring on each pinky and index finger, check this
You had on my silver chain and I had on yours
With a Dereon outfit and that day I let my heart pour
To make a pain-stakingly story short, you got mine and I got yours
Get it? I know you do. And still to this day, I remember
Remember all of you, the way we touched and amplified the room
You made me promise not to let any diamonds escape from my wonderful eyes
I swore I wouldn't, but...
sorry...I've cried...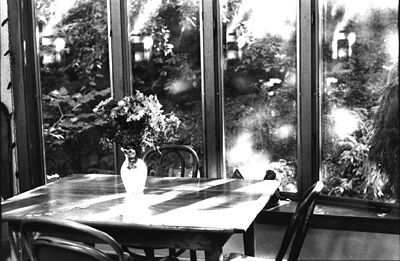 © Bree C., Marblehead, MA