Survivor
January 15, 2010
When my alarm clock went off, beeping like an un-oiled door hinge, I didn't know. To my innocent, morning self, that day was just another 24 hours in an ordinary life. As I went to school, grumbling about the petty politics of 4th grade, I didn't know. How was I to foretell that it was a day to be spent in mourning?


They told me when I cam home. Sitting me down on the blow up bed in the office, they broke the news. Their words are foggy now, as if the memory of them is shrouded in a thick fog. But I do remember hearing, "Great Grampy… his leukemia… died this morning." At first, the news did not sink in, but soon, the truth of it bloomed within my heart like a crimson flower watered by my tears.


Time seemed to slow down and halt. The day dragged on and on as if the sun was fighting a mighty current to reach the horizon. Our loss was like an open wound, throbbing and festering, tearing open again every time we were reminded of him. I couldn't help but wonder: what if it had been my father? The one who is always there for me, who gets up every morning and has provided for us by the sweat of his brow and the love in his heart. The one who taught me so much of what I know. The one who can survive anything. What if it was him?


Just before he departed on the plane, I wrapped my little arms around him. Though our embrace lasted only a second, I wish it could have gone on forever, that I could have held him and let him cry on my shoulder. He has always held back the tears, but I knew that he was weeping inside. I wish that I could have comforted him in his grief, whispered in his ear that it would be alright, even if it was an empty promise. But he had to leave, catch his plane. Although he left, I held him still in my heart and I will never let go. We're all survivors, after all. Even if we die.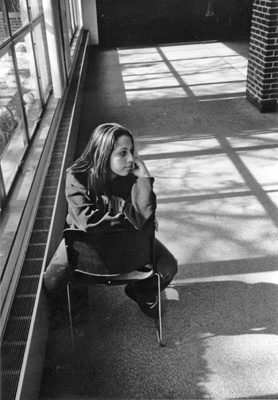 © Leighann E., Westport, MA