Coolness
January 18, 2010
It's raining outside right now. Not just any old rain, but very icy rain. When my father came to the door of my bedroom to remind me of my nightly chore of taking our dog out, I replied with a sigh and a stressed "OKAY". I was irritated to be taken away from this little piece of internet I have in front of me for just a brief moment. After some procrastination, I went.

The steps were slimy, and the rain poured down and soaked into my sweatshirt. I shook, and my teeth chattered.

But in that coolness, and in the chill that was creeping its way into my body, there was a serene calmness. There was life all around me, even if it was the cold, snowy landscape of mid-January in Connecticut. The pine trees were dimly lit in the yellow of a single streetlight, and no cars drove by on the icy road. It was peaceful. The cold became no longer a nuisance, but just another part of the environment I walked into when I stepped out of my controlled house and into my front yard. For just a sweet passing second, as I looked out into the street in front of me, and life, the universe, was exactly as it should be.

These experiences define us. The brief glimpses of nature and purity are what make us human, and not just some invasive, otherwordly creature set on a path to the destruction of our own race. Don't ever let them go.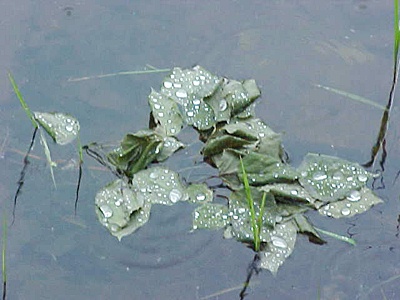 © Elaina B., Waterloo, NY