Living Proof
October 5, 2009
When i was in sixth grade things started to change. I became very sick.I was diagnosed with Chornic Fatique Syndrome. I missed nearly half of that sixth grade school year.

On those days I stayed by myself. I was locked away in my solitary place. Most days i spoke less than a single word. I had no to talk with. My parents were to busy with my sister. My life was so lonely. I sunk into a depression.

When i returned to school i had made many changes. i lost nearly twenty pounds. I cut my long dark hair into a bob. But one thing reamained, I was still depressed.

That February i got a boyfriend. His name is Andrew. He has been my best friend since we were three.

The next week I started to go to my churchs youth group. There i met someone special. Her name was Tatum. I started to develope feelings from her.

I felt so awful about that. I am a catholic girl and falling for another girl was a moral sin. I hid those feelings from her and everyone else. I became more depressed. So depressed that i cut myself.

The next August i finally told Tatum of my feelings for her. She felt the same way. I was so excited. (Andrew dumped me over the summer. We are still best friends.) Tatum and i began dating.

Somehow my mom had found out about me and Tatum. She immedaitly sent me into counseling.

Over that year i stayed in counseling and greatly benefited from it. Tatum and mine relationship stayed strong.

In June 2009 my mom sister and I took a vacation to California. On the last night we were there Tatum told me that she had cheated on me. I was devasted. I still wanted Tatum to be my girlfriend. She wasnt sure if she wantede me or the other guy. In the end she cose me.

Our relationship was never the same after that. A month later she dumped me. I was happy not to be with her anymore. Things were never the same after her cheating.

I am now a healthy, happy eighth grader. Tatum is completly out of my life. Things are better without her. I love the life I have now and would never change it. I am now a strong young lady and the bad things that happen to you make you stronger. I am living proof.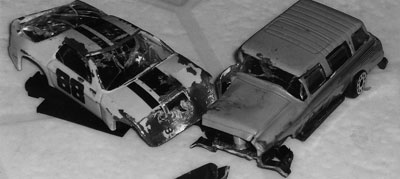 © Danny H., Chula Vista, CA