I'm Sorry
February 25, 2022
I'm sorry
But I did nothing wrong.
I know you think I did
But I've been quiet for too long.
These words need to come out of my mouth
Before I either scream or swallow them whole.

I'm sorry
But I couldn't help but overhear
You say I messed up yet again
Although I think your comments are insincere.
Am I really just making all these mistakes?
Or are you projecting your insecurities here?

I'm sorry
But I just can't believe
How this door was before invisible.
I ignore your whispers with relief
And have found joy in the smallest corners
I've never thought to look in before.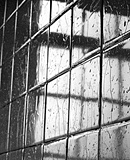 © Sared S., Pompton Plains, NJ