The Little Things Always Count
November 10, 2021
90 years' worth of sass and memories. It was every regular school day, although today seemed ordinary it was not, as a huge part of my life had passed. Even though my great grandma was not here with me, her wisdom and stories were. It took me some time, but I realized the memories and experiences she gave, would last forever.

Before going to bed that night, my parents asked us to talk, my siblings and I sat down on the couch. A dark and eerie feeling tightened in my gut, as each second went by, it got worse.
My dad said in a low, disappointing voice, "Naan is very sick and she's going to pass away very soon."

My heart stopped and dropped into my chest; my eyes welled up with tears. My brain kept denying the truth and I did not want to believe it. My dad said he did not know how long she would last for. He mentioned that she was hooked up to a ventilator to breathe and a feeding tube to take in food.

While she was 90 years old physically, but her personality was like a teenager. I hated imagining her sick, when all my memories were of her jumping on the trampoline, dancing, and painting. She was the sassiest lady, always smiling and having fun. One of my favorite memories with her was making art, she was a professional painter. Hanging all around the walls of her house were her paintings. We used to color together, she would create beautifully colored paintings and then hang my less beautiful drawings on her fridge. My favorite painting of her's was a little boy with a walking stick, that little boy was my dad. He would watch us do this all day, time went by so fast.

While recollecting all my memories of her, I remembered my Great Grandpa and how he would feel about her being sick. Living overseas didn't restrict our relationship, even while being over 5,000 miles away. She was my biggest supporter and always cared for me.
The next morning, I was distracted, focused on the three dreaded flights we had to take back home for Christmas break. We made it to the gate of our last flight, where we were only four hours away. In between the flights there was a one-hour layover which we planned on spending by getting food that was not an airplane meal.

We sat at our gate very bored, when suddenly my dad said, "Hey guys so I just wanted to let you know now, before we got there that Naan passed away. She still refused any food or water so late last night and after you guys fell asleep, she died."

We were four hours away and I couldn't even say goodbye to my sweet angel. This five-hour flight felt longer than the nine-hour flight we had previously taken, I balled the whole time.
After landing the only thing I wanted to do was see her, knowing that I couldn't was like a stab in my heart. We gathered our luggage in the overly crowded terminal and met up with my sister who was picking us up.

My mom had gotten a text for the funeral service scheduled four days later. After four days of sadness and denial, we attended the funeral. It was held early in the morning, the sky was dark, gloomy and stormy. We drove to the obituary, rain poured down on this sad day.

My great grandma had several friends at the funeral who were able to celebrate her life. Soon I felt peace, I realized she was in a better place than suffering. A few days had passed and not one went by that I didn't think about her. I thought about the other ladies at the funeral who had great grandchildren. I thought about how they would react if their great grandparents had passed. I also thought about what impact my great grandma had made on everyone, I hope that I have an impact on other's lives and that I can be very much like her.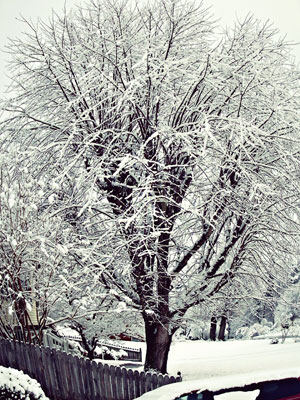 © Brianna L., Winston Salem, NC