on my way
February 11, 2021
there are times when the world feels too heavy for me to carry. those days start with waking up when the sun hasn't risen and resorting to the textbooks on my desk. i open the front of the book and start to dream about what the world could be like in a parallel universe.
i watch other people's worlds dance around them on instagram and twitter. they seem to be the ballerina on pointe shoes that twirls on the stage without falling. i'm in the audience with the others cheering them on. then, i recognize my own dancing with the small movements and my feet that don't glide across the room like a ballerina.
i smile as i slip on the stage, but i push my feet against the stage to get up. yet, the stage feels so sticky, almost like a caramel candy. i imagine i'm trapped in quicksand with my toes attached to the ground. i cannot move, and i stay where i am. yet, as i am unable to push myself, i watch others in front of me continue on their way.
i see how they can gallop across the trail and get up when they fall. and i see how they do not seem to fall as often. their feet lead them to the right direction, but i lay back watching their shadows disappear as they find their way. soon, i find that i can only look back up at the sky because i am stuck.
the words in the textbook stand out to me with my blurred morning vision. my mind can't focus on the images of concepts i should grasp. my mind reminds me of a corn maze, yet i can't escape. the corn stalks are too high for me to peer over at the rest of the journey i am completing. after that dream, i decide to allow my heart to lead the way.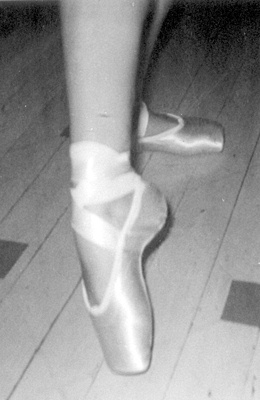 © Amelia B., Philadelphia, PA