The Black Metallic Statue
January 22, 2021
The sky was clear, the roads were clear, it was just a beautiful morning in Scotland. I was on vacation with my family there for about a week, and little did I know what I was in for.
My family and I were walking from our hotel room to a restaurant, and there was a line of statues along our walkway. We continued to casually walk by these statues, not really acknowledging them in any way, and one of the statues stepped directly in front of me and screamed in my face. Me, being about 6 years old, started crying and ran away. I was so upset that my family and I had to go back to our hotel room.
I began to beg my mom to call the cops over and over again, and she finally agreed to. I know for an absolute fact that she didn't call them, given that it was kind of a stupid reason to call them. Looking back on this event now, it was obviously just a guy's job to paint himself all black, a black as metallic as a new lamborghini, pretend to be a statue, and scare people.
This is extremely funny to me nowadays, but back then, I was not having it. I'm glad my mom didn't call the cops, because that would have been a waste of their time, as well as a waste of the fake statue's time. I'm writing this around 10 years later, and this is absolutely the funniest thing that has ever happened to me. I'm not ashamed to share the fact that I was a little baby about being scared by a fake statue.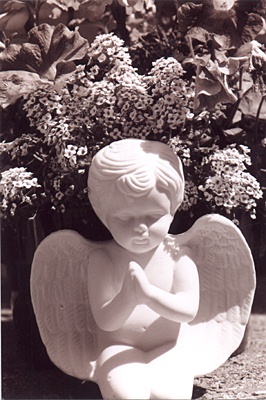 © Laurie T., Hopkinton, MA