Sparrow Around the World
MAG
November 2, 2020
As schools all around the United States began to shut down and everyone had been instructed to quarantine until further notice, I wouldn't have expected myself to meet as many people as I did while never leaving my house.
When I was younger I had a small Instagram account where I would make edits of my favorite Marvel characters or celebrities like Harry Styles. This account acted as a celebrity/fandom parody account where I used programs like Final Cut Pro to make short graphic design video effects. It was definitely a little silly but I never got tired of editing; I could edit for hours non-stop and still have the energy to keep going. When I realized that I would be quarantined for much longer than just a few weeks, I decided to restart my account. Over the first few months of using that account and making myself more familiar with editing again, I was able to make so many internet friends that shared similar interests with me. Soon I surrounded myself with 12 editors from all over the world and we called ourselves Sparrow.
What had started off as a ludicrous group that would fan-girl over who was wearing what this week, soon turned into something much more valuable and significant. When the BLM protests began to rise after the death of George Floyd and news spread about the corruption in Turkey, our accounts became dedicated to sharing relevant information and petitions. Knowing that two of the editors in this group were personally affected and/or lived in areas where these injustices were taking place, made me feel sick to my stomach and outraged at the same time. I felt like it was my responsibility to do whatever I could to help. We talked for hours as we learned more about what was happening. We created threads with places to donate. We got them trending. We had built up our account's following to the thousands and used our platforms to spread our view on the injustices and provide others with more information.
One particular event that had a lasting impact on me was the Beirut explosion in Lebanon. A hijabi woman, Sen, an editor in our group, had to take a break when the explosion occurred because parts of her family that had lived in Beirut had been injured. She made it extremely clear that
she had felt invalidated and that we still had so much to learn about the governmental state of Lebanon and its previous corruption. The rest of the group and I had dedicated the following weeks to learning about the country. I read articles about the city swamped in ash and the destructive nature it had on everyone there. I remember staying up late to talk with Sen about everything that was happening. Hearing the pain in her voice made me feel even more drawn to take action. The other editors and I continued our research and we even took multiple pages of notes until our hands began to cramp and the sun began to rise. Another member of Sparrow vocalized that she "really didn't feel like editing again anytime soon." No one was concerned with creating edits anymore; we directed all our attention to this issue because of how heartbreaking it was to Sen and to the thousands of other families affected.
When I was younger, I didn't really have the same understanding about the world as I do now. I grew up thinking my world was the little town of Mundelein and I didn't really understand the severity that some social problems held. Being a part of this group made me realize just how connected we all are. No article or newscast can authenticate the pain in the world as well as your distressed loved one. Who knew social distancing could connect me more with the outside world than ever before?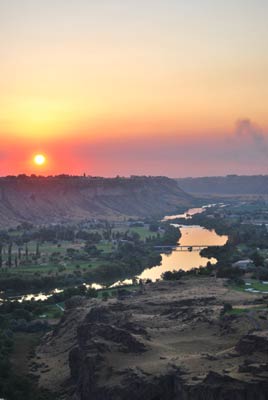 © Jolie R., Henderson,NV