The Miraculous Gift
May 10, 2019
It was a normal school day and suddenly, my dad called me and said, "The doctor has decided that your mom should stay in the hospital and they will wait for the birth of your sister."
I was so excited and nervous. I was going to have a second sister. I had a smile on my face and I couldn't stop grinning.
I just ran near to my other sister, who was in the same school with me and told her the news. She got emotional and she was worried about my mom. I was, too. However, I am the oldest one so I should be the strongest one. After that, my dad came with my young aunt to take us to the hospital. My sister wanted to see our mom, I wanted to see her, too, but the doctors did not allow us to go to her because it could be dangerous for her and the baby.
We went back to our house and stayed with our dad, it was the first time we were without our mom. We had stayed with our mom, and without our dad because of his job but this was the first time, we stayed away from our mom. It was a really hard time.
The next morning, we went to the hospital again and our big family was there, too. The doctor told us that they had started to give my mom fake birth pain because it was a hard birth. My sister and I cried so much and my older aunt decided to take us to her house, because my dad had to be there if my mom needed something.
When we were in their car, my best friend called me, and this was the first time that I told someone that I was afraid that something bad would happen to my mom or my baby sister. I was crying all the way home.
When we came home, they just told us that we would do something good tomorrow and we had a good time in their house. Also they have a child. She is our cousin and she helped us so much. She was little, just four, but she could understand what was going on. We didn't forget our mom but our brain was busy with other stuff.
When it was near midnight and we had slept, our aunt came and showed us a baby photo. My sister and I were like; "Who is she?"
My aunt whispered to us "She is your new family member. She is your new baby sister."
I was shocked. She looked so healthy and she was so cute! My sister just said with a curious and worried voice. "How is mom?"
"She had so much pain, but she is okay now," said our aunt.
An hour later, my sister slept but I couldn't sleep. I had no sleep.
In the morning, before going to the hospital, my aunt bought orchids for our mom and our new baby sister.
Finally, we got there, the hospital was so crowded, but they were familiar faces. We entered our mom's room, my sister ran to her and I took my baby sister from our mom. I smelled her, looked at her face and she was just like an angel without wings. I was so thankful to God for this miraculous gift. Thank you God for this miraculous angel!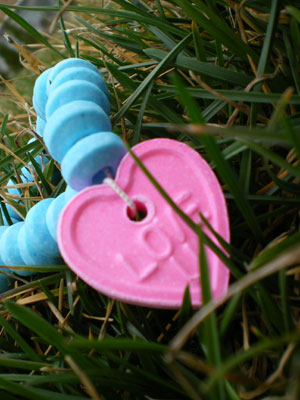 © Jennae P., Kennewick, WA