On Being a Published Author
January 1, 2018
On November 13th, 2017, my debut novel, The Scavenger, was published on Amazon. There's honestly still a part of me that doesn't believe it has happened. I think as writers we can sometimes get swept up in our current work and forget to look back at how far we've come. I'm going to take a moment right now to do just that, and reflect on my personal journey to publication.
When I first started writing (in first grade), I thought for sure my debut novel would be a fantasy story that took place in the fictional world of Squigmire (obviously, that didn't work out). Even after that, I had been pretty stuck in the realms of fantasy and science-fiction for my reading and writing preferences. I didn't expand into realistic fiction until nearly eighth grade and didn't start writing it until pretty recently. If you had told me even a year ago that I would have a book published about a police investigation regarding marijuana, I would've thought you were crazy. It really wasn't in the cards for me to have a book published any time soon. The idea for The Scavenger came really suddenly and without warning, but I'm so glad I took the opportunity and ran with it. There were struggles and times I was unsure of where I was headed, but through the unwavering support I had form my family and friends, I was able to push through and keep working.
What I'm trying to say through all this is that no one can predict where life will take you. It's up to us to hold on tight and enjoy the ride as best we can. All of us have amazing goals and dreams, but when and how they are accomplished is a mystery to us. For all of those people out there who dream big, the best advice I can give you is to never stop working. There are times you're going to fail and screw up and make mistakes. You may even have people that tell you that what you're trying to do can't be done. Let those negative comments fire you up and get you ready to do what needs to be done to prove them wrong. It's not going to be accomplished in a matter of days, or even a matter of months. These things take time, and the sooner you start working, the better. Just remember — for every Negative-Nancy you have telling you what you're doing can't be done, you'll have ten more people telling you that it can.
So, what now? I've accomplished this thing I've dreamed about for almost a decade. Where to next? At this point a quote from Disney's Tangled comes to mind that I think sums up everything perfectly: "Well, that's the good part I guess. Now you get to find a new dream."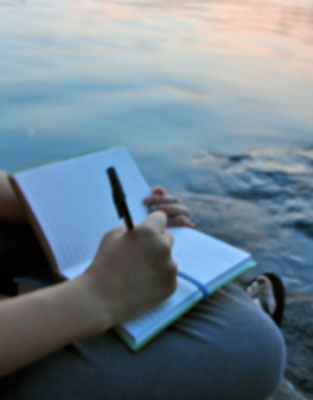 © Grace K., Port Washington, NY