Seven Seconds
May 1, 2017
Being out in public with my family was an experience. I always wanted to hide, pretend I was part of another family, the normal family who quietly waited for their number to be called in the deli section. Just for a moment I would be part of that fantasy but seven seconds brought me back to reality. Seven seconds is about how long it takes for someone to form an opinion of you. They judge your personality, your competence, and your overall lifestyle. And so, in the first seven seconds of one of my sisters uncontrollable meltdowns, an unknown number of people made their assumptions about my family. This is our story.

My little sister, Giovanna, was diagnosed with autism spectrum disorder at three years old. My older brother was heading off to college soon, my mother was going through multiple surgeries, and my father had to work to keep us going. That left me with more responsibilities than an eleven year old would be used to. I lost friends because they couldn't understand why I could never hang out. I guess my excuse of "I have to watch my sister tonight" got old. All of my parents' attention went to Nina and I was with her during all of my free time. Everything that we do revolves around her.

It was at a point where she was incapable of taking care of herself so I was assigned to be her unofficial nanny. That's how it felt anyway. Being with her felt more like a job than anything else. I moved to her room so she would have someone with her on those nights she couldn't sleep. We all realized pretty quickly how hard that would be. She would sit there screaming, leaving me to lie awake and wish that she was normal. Wish that I was normal.

The summer before my sophomore year my mom came home with a volunteer application. She said that Nina was accepted into a summer program that specifically dealt with disabled children. She told me that I should use the summer to get the volunteer hours that were required to graduate. There was a local camp that I had been a part of as a child, so I volunteered for that. I was to supervise and maintain the general well being of children in kindergarten and first grade. Immediately, I found myself wishing the kids weren't so normal. I couldn't relate to them. Sure, I had basic knowledge as to how to handle bad behavior but their bad behavior wasn't even that. It was almost boring.

The next summer, I had the opportunity to accompany my sister to her summer program, acting as her personal assistant. There, I knew exactly what to do and how to act. There were people I could relate to and for the first time in my life, I realized just how much my sister truly affected me as a person. She has given me compassion, empathy, caring nature. She has made me who I am.

These children that are diagnosed with a disability, they have a different view of life than we do. They have it harder than the rest of us, but they don't look at it as such. They realize the opportunity they were given and look at the world not as it is, but as it should be. They see potential.

So now, as I'm out in public with my family and Nina throws herself to the ground once more, I meet the gaze of all the onlookers. Those seven seconds are of no importance. Their looks of sympathy, pity, or even disgust no longer bother me. My sister is part of a revolution. My choice to go into special education was only realized because of her. I just hope that, whereas my sister helped me see my potential, I can help others see their own.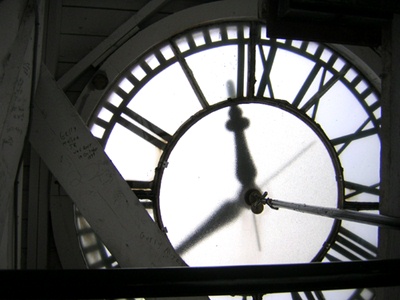 © Tatyana Z., Norwood, MA