My Love Resides in India
April 17, 2017
I found myself falling for a man overseas. It had happened so quick that I had barely realized my heart pitter-pattering, dancing itself to contentment. I thought I had known what love was, but this was beyond what I had thought it had been. Maybe it was the way his accent soothed me. Maybe it was the way he looked at me through our cameras, but directly into my eyes. Maybe, I was finally falling in love.
We are eight thousand four hundred and forty eight miles away from each other. But that did not stop my heart from cascading away down a water raft ride of excitement. I literally slid down my closed door as I dreamt of seeing him. I had found myself brushing my teeth a little harder than usual as I had been in dreamland too long to realize that my gums were bleeding. I rinsed my mouth, and poured myself a nice bowl of Apple Jacks.
As I winded down for the night, I thought of my future civil engineer, and how this love had taken control of me. I had a pit in my stomach, and no matter how much I tossed and turned, I could not fall asleep. I kept thinking to myself several thoughts. Gee whiz, he's so freaking handsome, and goodness, he knows how to play guitar like me. Or, how am I so lucky to have found this man who treats me like a queen? He says I am nothing less.
And I will make sure that he knows that he is nothing less than a king, as soon as he gets his visa and comes home to me, in my arms. He will be the luckiest man in the world to have my love, and I will be the luckiest woman in the world to have found a diamond amongst many rocks. Because just hidden was that perfect stone, the one to change my life forever.
I hope that he knows that, all those miles away... That there is a girl halfway around the world, who loves him with every fiber of her being. And she will wait until the day she can see him face to face, and hold him for hours. Not thinking of a single thing while doing so. Just him. Just us, and everything that will fall into play, will be perfect just as he is to me.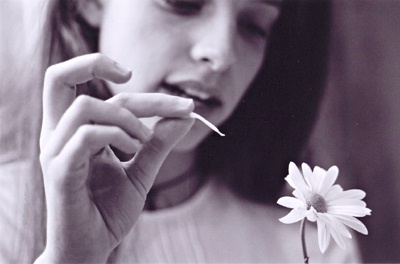 © Emily B., Houston, TX