Prototype of Success
February 22, 2017
It was gone at the blink of an eye, but our moment of glory was one the Greenbot Gryphons would remember for a long time. We waited in the gym of Canton middle school, staring up at a low quality projection waiting for our scores to arrive. Our eyes were gradually getting larger until, BAM, in a matter of seconds our ranking had popped up on the projection, we were fourth place!

Robotics and designing is something that I have been interested in throughout my life, from building spaceships out of Legos to using a jigsaw to cut sheets of metal to form a competition robot. In middle school, I started to formally compete on my school's robotics team, along with many other new students.

The majority of our robotics season was comprised of simply learning how to design, as we were all relatively new to this concept, whether it was simply attaching bolts, drilling holes, or understanding code. At our first competition, our team was 22nd out of 24. That day, as we left Howell middle school, all of us felt defeated. Our shoulders were droopy, and our eyes looking at the ground. Our robot had barely moved thanks to connection problems.

Despite our poor results, we went back to the workshop with determination. We had only 14 days to completely redesign our robot before the next competition. With multiple hour days, and late nights, we had managed to at least achieve a functioning robot for our competition. It was 10 o'clock the night before the competition and like most middle school students, we were working on a project the day before it was due. Before every time we tested our robot the entire room went silent, and we all leaned over the field, waiting to see if it was time for our mapped out victory lap.

The next morning, all of us woke up at five in the morning and headed out for our competition. I was still tired from our long night the previous day. If there were to be pictures of me in the competition, you would most likely see my leaning on someone's shoulders, I could barely stay awake despite all the excitement and noise buzzing around the gym where each team had set up their robot.

Our robot had to undergo five rounds. Our first round was a success. I was the driver coach standing right next to the field and I could still hear our team cheering from the crowd. Our robot definitely wasn't the best, but we put a lot of effort which called for an applause.

To our dismay, our robotic arm which we had worked on the previous night eventually ran into problems at the competition, immediately bringing in emotions felt two weeks ago.

From that point, everything had gone downhill. Not only was our claw not working, but we also experienced major connection issues. I still remember the work room we spent countless hours in that day, bringing the robot in immediately after each round. The room had rubber tiles, windows looking at the football field, and smelled of sweat.

After the fifth round, we immediately rushed to the scoring projection. We were waiting anxiously, and then the scores came out and we were ecstatic. Our team was fourth place. Never was it expected that we would even reach this high. We all immediately took a picture of the blurry display on the gym wall, hoping that we wouldn't encounter the dreadful alert saying our storage was full.

At the end of the competition, our team was in 8th place, being the highest ranked team not selected to the next round. Despite both of these facts, we walked out of the building with our heads held high and we made jokes throughout the bus ride on the way back. The fact that we had even managed to touch fourth place completely changed our day. We thought, if we could've reached fourth place on a bad day, think about how high we could get when plans go accordingly. It's funny, how even getting a small taste of success can make you believe that anything is truly possible.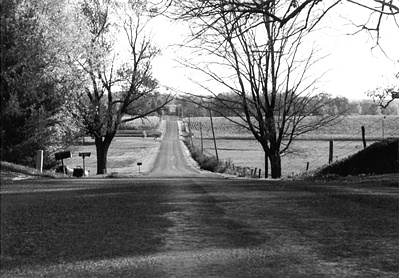 © Amy J., Sebring, OH