Seven Seasons of Us
MAG
July 4, 2015
Pictures. That's all I have left of everything we were. Pictures of us, smiles wide and eyes glittering, pictures of me trying to pull him into the shot, pictures of the top of his head or the side of his face half obscured by one pale hand. Of all these photographs, there is only one where I can see him as he was. And whenever I look at that one collecting dust on top of my armoire, I'm pulled under by a torrent of remembering so thick and heavy that it's all I can do to keep my eyes from glazing as I drift from this reality to another. One that is full of colors and seasons and times never ending. One that began half my life ago with beautiful summer days.
We were nine, and we were a clear sky. Nothing could come between us. He had become my best friend as quickly as I had adjusted to my new elementary school, and no romance or drama could ruin what we had. Still, aside from his freckled baby face and mushroom haircut, there is little I remember from that year of ephemeral but entirely pure friendship. All we knew was forever, and when you have all this future stretched out before you, why would you ever look back?
So we let the year pass by, and suddenly we were 10, a snowy winter day. That year was like watching soft white flakes fall for the first time after weeks of bone-cold chill. It was the beginning of something new, but we didn't know it yet. Running around the gym with our wrists velcroed together in a game of partner tag, laughing as we stood by each other making strange hand motions and belting out an adorable version of "I Got a Feeling" parodied to the Be F.I.T. theme of our fifth grade musical – these are what I remember. These things meant the world to me.
Seasons changed, and we became older and the world more complex. When we were 11, we were the clouds slowly moving to cover the sun, starting from just one brief conversation I will never forget.
"This is so weird," I said, staring intently at a friend's drawing. I couldn't make out what it was.
"That's mean," he replied with earnest blue eyes.
I shook my head vigorously. "No. I didn't mean it like that. I actually really like weird things."
He laughed like the sound of a stuttering record and asked, "Do you think I'm weird?"
I hesitated for a second before answering boldly, "Yes."
And from then on, things weren't as simple as they had been. We pulled together and drifted apart like lugubrious white clouds, telling each other half-truths and figuring out what it meant to be a pre-teen. We were too busy giggling and gossiping with our friends about what we could be to really understand what we felt in the moment, too scared to reveal our feelings but too naive to just sit back and wait for time to do its job.
As the year progressed, hormones and exaggerated emotions kicked in. We turned 12, and we became spring breaking from winter. After all the averted gazes and daydreaming, we finally found our way to each other. But like all first days of spring, it wasn't as simple as birds singing and sun glistening. In our school cafeteria, awkward silence and bouncing legs trumped what few cute moments we had. The permanent scent of pizza and deep-fried tater tots blended with the faint smell of stress-sweat as we sat, day after day, a wall of discomfort between us that we weren't yet strong enough to break. But there were moments like the time he drew a shaky heart with his finger on my sweater that shone through, and sometimes we could truly believe that there would always be the two of us.
But all good things must come to an end. The spring left us quietly, and when we were 13, we were a storm out at sea. I remember the tears welling up in his baby-blue eyes as he ran away from me, disappearing through the crowd of students. I remember the tiny chat box at the corner of my e-mail screen.
"Can I just ask you one question?" he typed.
"Anything."
"Was it because of someone else?"
I took a shuddering breath, glad he couldn't see my devastation. I said something about being sorry and my feelings changing. All stupid. All inerasable.
Even when we turned 14 and dawn finally broke through, a piece of me continued to ache, knowing that I had broken something in myself and him. We slowly became friends again, but only by label. We waved in the halls of our new high school. We laughed at stupid things in Latin class when we had nothing better to do. He grew taller than me and skinnier by the second, and things gradually returned to normal. But it would never return to what it once was.
When we were 15, we slipped apart entirely. A good-bye, congratulations on getting into the math and science academy, and a fun trip to Six Flags later, he was completely cut out of my life except on Facebook.
Through the years and seasons I've had friends move to Maryland, to California, even to Hong Kong, but the one I miss the most is the one who didn't move away at all. It's ironic, in a way. I could drive to his brown brick house right now. I could call him or text him, but I can't bring myself to do any of that because we've grown older and we've changed. Sometimes the past must stay in the past lest it be tainted by the present, and I know that if I saw his new hipster glasses or his fading freckles or his tall, quiffed-up red hair now, I'd risk losing everything we once had.
So now the days have stopped changing, and the weather is always the same, even when it's not. That one picture on my armoire now lies face down. It doesn't bring me pain or joy or sadness – it's just there, unlike him. I don't let myself dwell on what-ifs anymore; I just live my teenage life, too busy trying to figure myself out to think about these memories. Most people would think me petty and naive if I shared them anyway, so I tell myself it's better this way.
As I learn and grow, as nine turns to 19, as I feel myself clearing away useless events in my past to make room for new discoveries, there is really only one thing I still long to learn – how to let go. Because even though I've stopped reminiscing, I can't let go, even though I know he's already long gone.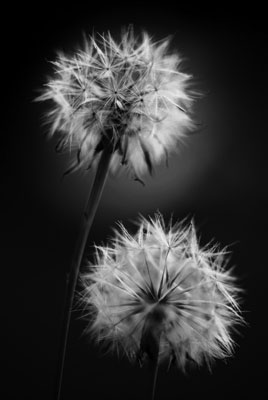 © Daniel H., Durham, NC