Home Sweet Home
April 11, 2015
     Waking up from my room upstairs, I scramble out of my full-sized princess themed bed and run downstairs. It's here where most of my memories take place, downstairs. I skip into the living room across the hall where I find my mother. She sits in her chair that faces the TV; reading her Bible with a nice cup of steaming coffee seated beside her. She notices me standing there, finally. A huge smile envelops my face as she smiles back.
"Good morning, Jasmine. Is Maurice still sleeping?"  She asks in a sweet, motherly ton as I stroll over to her.
I nod, "Is Daddy coming home for lunch?"
"Yes, but he only has a short time before he has to leave, so make sure you give him some space to eat," replies Mother.
     I nod in reply and swiftly press a gentle kiss to my mother's cheek. I turn and walk into the kitchen where I begin to make myself a lovely cup of hot chocolate; ever child's favorite drink.
"Don't make a mess in there, Jasmine." announces my mother.
"OK, I won't," I respond.
     Then I hear my 13-year-old brother come downstairs and I can't restrain myself from laughing hysterically. He wears my light blue headband covered in jewels of various colors. He also wears my robe with a lunatic grin over his face; just imagine a teenaged boy wearing an outfit like this: comical! My brother would always attempt—and succeed—to do stupid things to simply make me smile and enlighten my above-average day.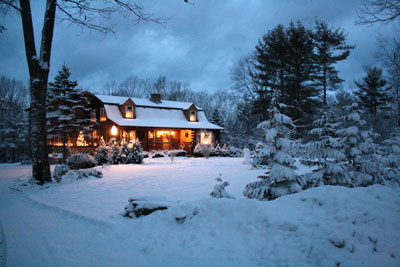 © Paige C., Rutland, MA