Why I'm Ashamed My Article Got Published
November 23, 2014
Picture this: a little girl trapped in a big body, unsure of herself and even more unsure of everyone else. She picks up self-consciousness from the media; words like bloated and fat waltz through her every waking thought. Childhood slips away, leaving her in vacuous space between freedom and responsibility where nothing makes sense but nobody notices except for her.
Words become her lifeline. She clings to them, finds sanctuary and validation in them—even, she thinks, a future. But her prose is stinted, unnatural, and her talent goes undeveloped and unrecognized. The low self-esteem expands into the realm of storytelling, bringing with it depression, deprivation, a screaming need for a thing she cannot name. Every day she wakes up and wonders if someone will notice that nobody lives inside her body anymore.
Depression drives her. The stories take bloody turns toward confusion and doubt, and she stops letting others read them for fear of being rebuked. She becomes the in-between: brave enough to face the pain, but not brave enough to share it.
The Internet provides an outlet, a place where she can garner sympathy without having to worry about her family treating her differently (or drugging her up and stuffing her away in a corner), and in her desperation for consolation, she tells a sob story that isn't hers to tell.
Mystery arthritis. That's what I called it in the only article of mine Teen Ink published. I wrote about it—the pain, the disease that eats away at my dad's body and keeps him from getting up most days until morning has crawled off to die—and oh, I played it up. Only the loftiest language went into crafting my masterpiece, melodramatic turns of phrase and metaphors that Shakespeare himself would surely be proud of.
I submitted it with a glow of pride surrounding the event horizon of my depression, sure that any day I would receive an email congratulating me on publication in Teen Ink's print magazine.
Days fell away into months. The insecure she grew into a confident, well-adjusted me, and I forgot about the article.
The email came over two years later. "Slow Down, Pete" had been chosen for print publication. Intrigued, I revisited what I barely remembered writing, delighted at my little blast from the past.
The thrill didn't last. My younger self wove a story of woe about poor me I can't be daddy's little girl anymore because his arthritis slows him down. A Hallmark article. Touching, sure, but reading it I couldn't feel anything other than a growing sense of shame. I had misused my precious words and turned them into instruments for an ugly end—a cry for attention, a band aid for middle school insecurities.
I hadn't written the article for my dad. I never showed it to him. Not once.
Things are changing. Every few weeks I receive another email from Teen Ink congratulating me because "Slow Down, Pete" is now featured on the front page of the Heroes section, and it makes me cringe. All of her dreams for me have come true—I went to my senior prom with a standup guy and was crowned Prom Queen, I was published in Teen Ink's print magazine, I graduated Salutatorian of my class—but they don't matter as much as I thought they would. Things started to change only when I started to accept myself; if somebody had told her that, I would never have written the article.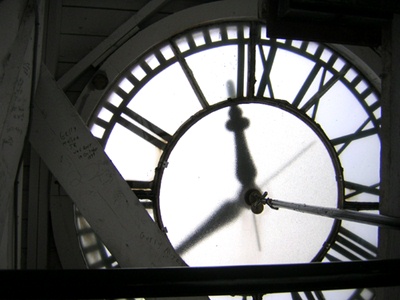 © Tatyana Z., Norwood, MA